We decided a long time ago that we don't want our kids to get used to wearing real makeup too young, but the only "play" makeup I can ever find in the toy section is all REAL!!
So, I always save my empty makeup containers for my girls to play with, but I have always kept an eye out for "play" makeup like I used to have as a kid. But, I
still
haven't found any (only the occasional fake lipstick and such).
SO……
Here we are……making our own.
And all you need is nail polish!!
It's ssooooooo easy AND it looks totally REAL, so your kiddos will LOVE it! (My hubby even saw it sitting on the counter and didn't realize it was fake :)
Just wash out your old makeup containers with soap and water, and let them dry thoroughly.
Then, (once you've gotten some cheap Dollar Store nail polish, or use some that you don't use as much anymore), just slowly pour it into your containers where the makeup used to be.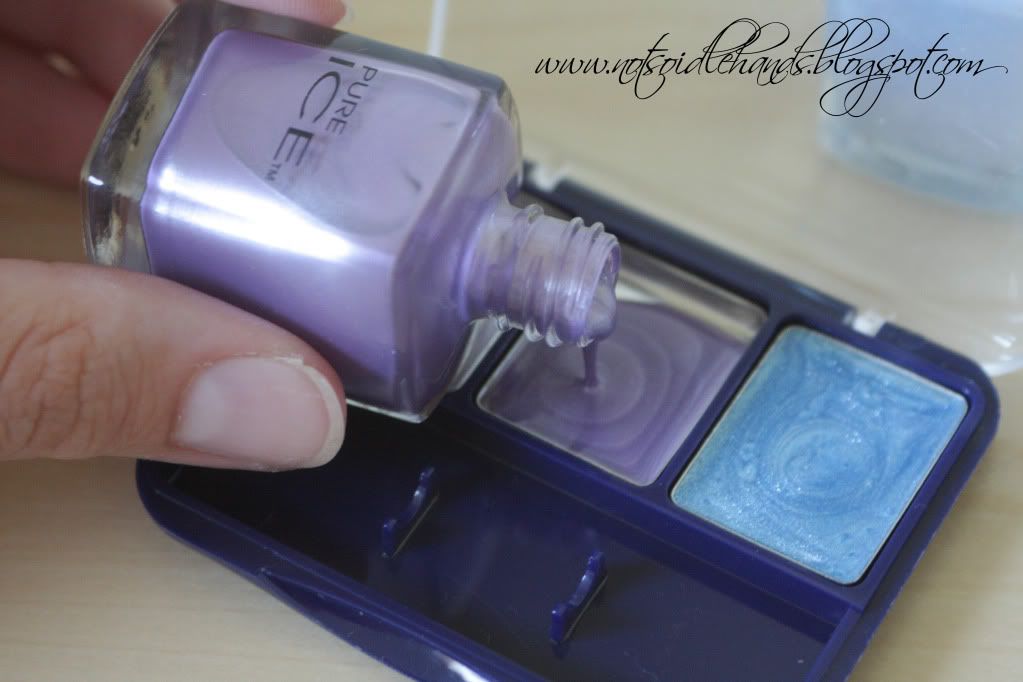 I say slowly because you don't want to accidentally pour out the little mixing beads that are inside. Also, before pouring shake the polish well, but then let it sit for a minute so the air bubbles can rise and pop and not mess up your "makeup."
You can use as much as you want, but as the polish dries, it shrinks, so it will actually look like about half of what you pour in. I used the whole bottle for the "foundation powder" and around a quarter of the large pink bottle for the "blush" and less than an eighth of a bottle for each "eyeshadow." (but, the eyeshadow in the pic is wet, so it will look like less once it dries)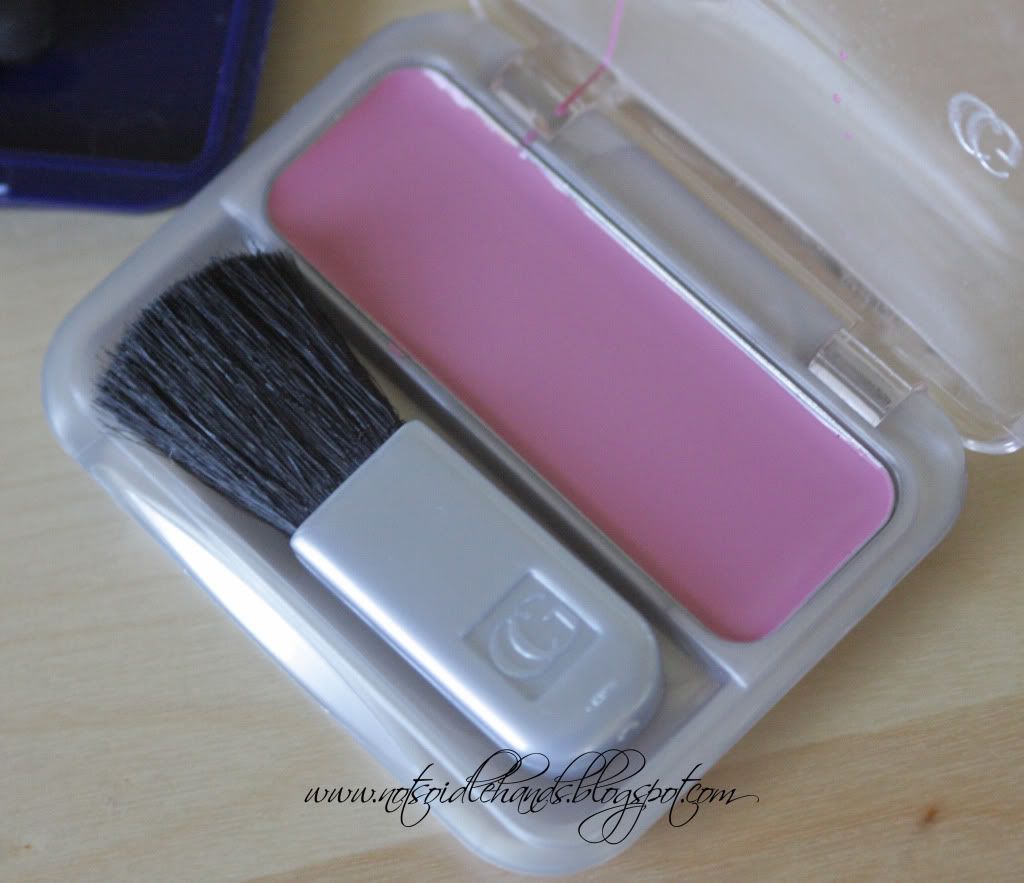 It takes a full 24 hours for the polish to dry, but I waited another few days since it was still pretty stinky (didn't want the kiddos getting high off it), and to make sure it was thoroughly set.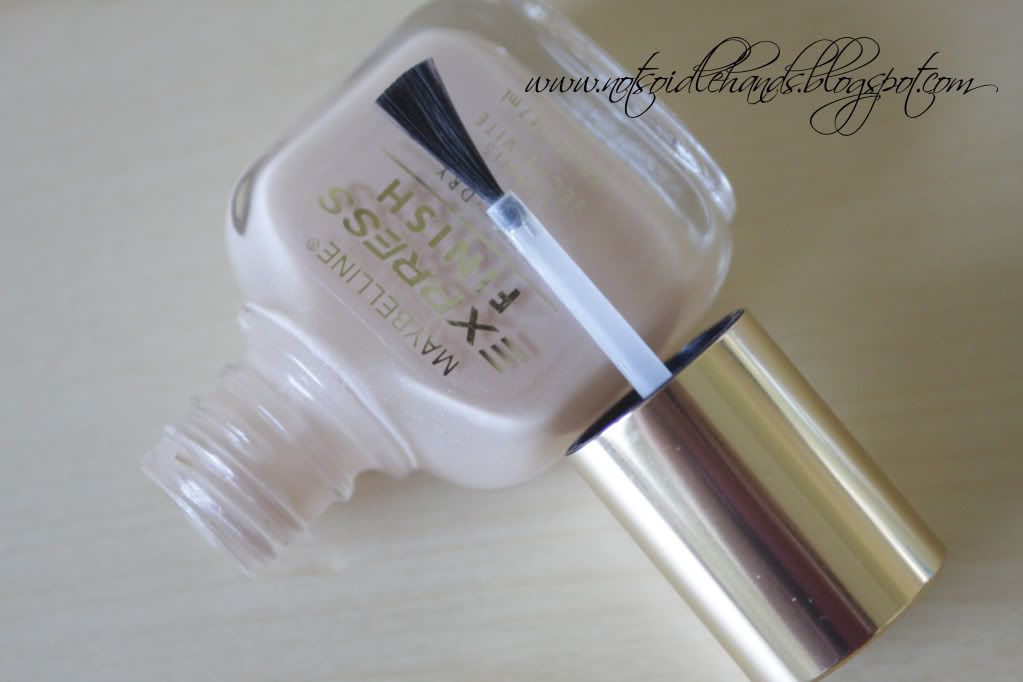 Once I used up the bottle for the "foundation," I thought it would be cool to have play nail polish too! So, I cleaned the brush off with nail polish remover and around the inside of the cap, then I just let the tiny bit that was left over dry inside the bottle for a few days too. We do let our kiddos have painted nails, but they are not allowed to play with the actual bottles of nail polish, so….now they can :)
The best part of these are the cool brushes to use with it!!!
Don't forget to let it dry in a well ventilated area, away from bugs that might get stuck in it. Also, this is probably a craft to do without your kids since, (a) there are lots of fumes & (b) they can't really help much and they can't even play with it for 3 whole days!!!
Well, hope you have fun making your own, I know your kids will LOVE it!