First of all, don't forget to sign up as a follower, so we can get to #100 and I can give something cool away! I even already know what I want to give away and I can barely contain myself (I might need to lay some newspaper down)!!!!
Now on to my post!
I'm so proud! My little baby is going to Kindergarten already!
This morning we all went with her so we could be supportive and take pics (That's the only reason for these milestones…..to take lots of pics!)!
We all went in the classroom with her while the teacher read a cute story (about a raccoon that afraid to go to school and then got over it when his mom sent him off with a kiss on his hand).
Then, all the parents were sent off with a sticker and kiss on ours hands from our kiddos. It was just a nice way for the teacher to kick all us weepy parents out, but at least she handed out cute notes with tissues attached, I needed one :)
Anyhoo, when we went to pick her up, we didn't realize the clock in the car was a few minutes slow, so we got there 3 minutes late. So, when we found Maddie, she was one of 2 kids not picked up yet and came to me crying.
I asked what was wrong (who made my baby cry!?), she said "Mommy, I kept waiting for you (for 3 whole minutes), but you never came to get me." (Oh,…..it was me) Then, she broke down even more, making me feel like crawling in a hole and just turning her over to Florence Herderson to raise….she never made these kinds of mistakes.
Well, after about 10 minutes, she finally calmed down (there were a few other things that troubled her about her 1st day, not just me :) and we got some super-cute pics!
That's the other thing I'm so proud about today…..my hubby is learning how to take awesome pics. Now, I can actually BE IN some!!!
Sorry, but I need to show some off now!! I'm sure you all understand!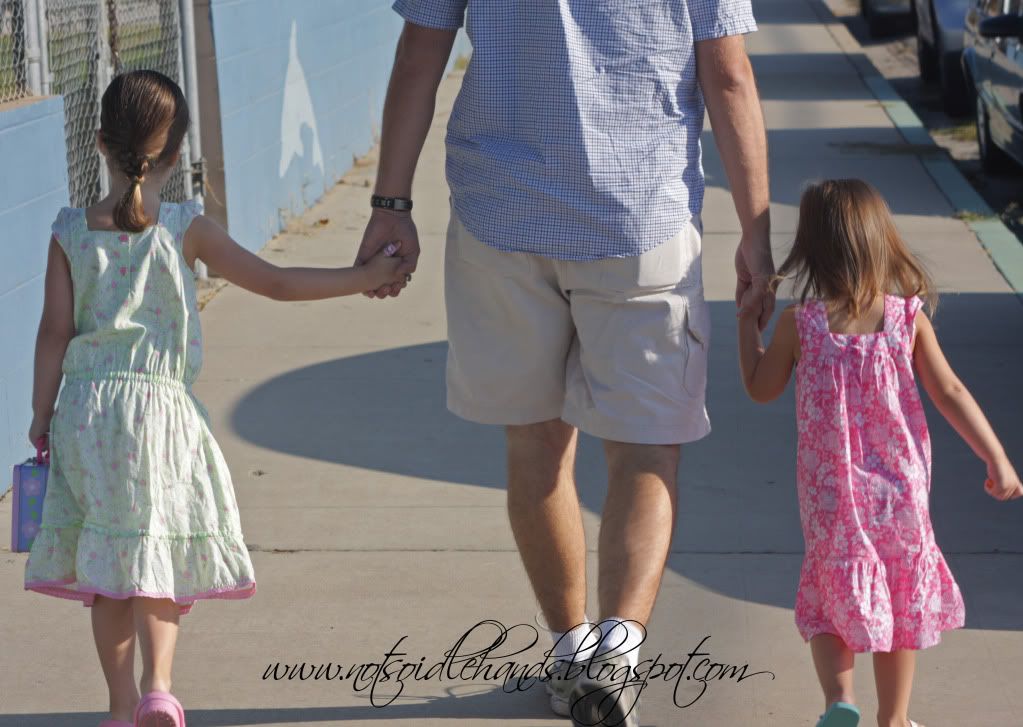 Just melt my heart!
This was taken by my sweet hubby….I was wondering why he kept laughing.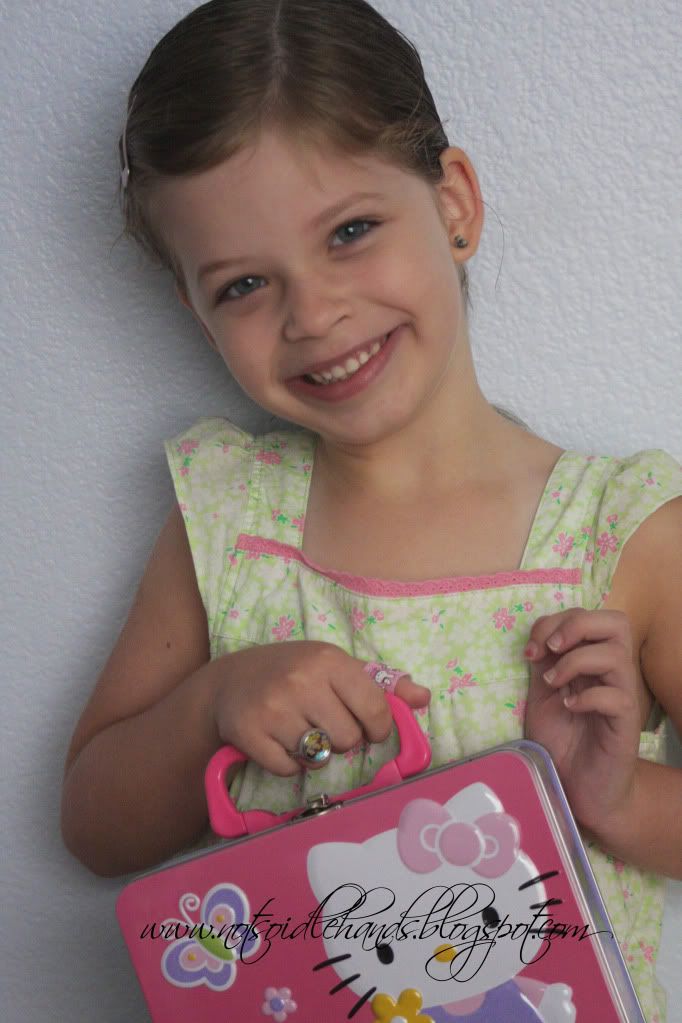 First day pic!! She was so proud of her Hello Kitty lunch box!
I'm so proud #3: Look what I found recently at 2 different yard sales on the same day for only $15 bucks!!!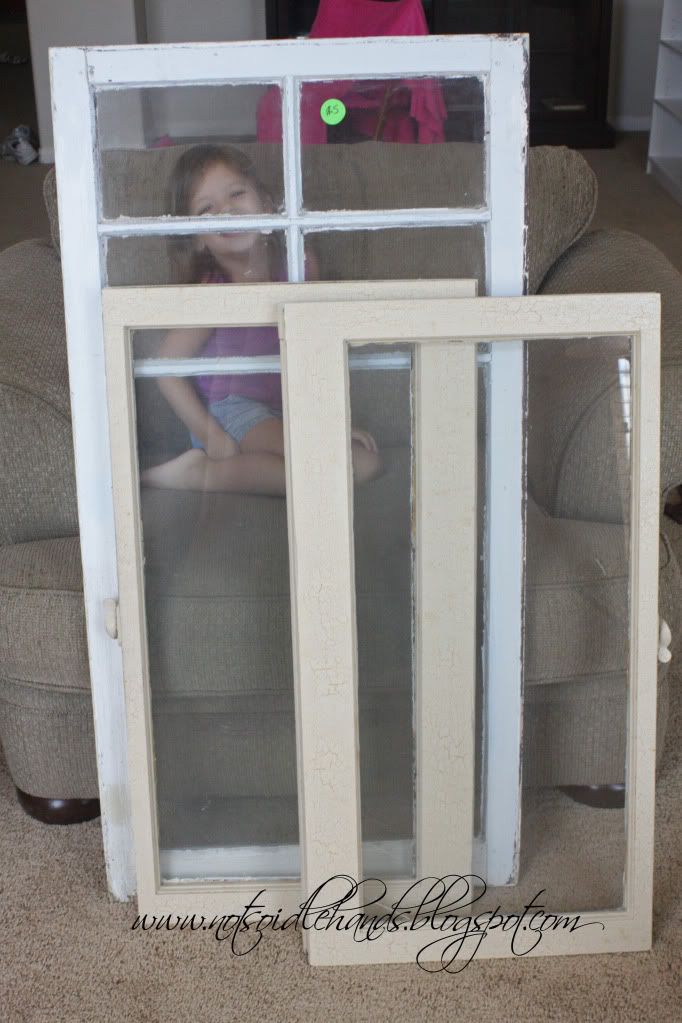 (Not the kid……she was thrown in for free!)
I'm so excited to refinish them and find a place to put them! I've been wanting some, but the "antique" stores around here want you to mortgage your house to buy any they have…….and most of them aren't even antiques (not these either, but at least I can keep my house)!
Well, I'll be sure to show you the end results…..like next year, when I have time to do them. But, for now I get excited whenever I walk by (need more newspaper!).
Well, that's it! Hopefully I don't traumatize my daughter again at school tomorrow…..but, if I do, Florence will be here to post in my place :0)
Have fun!