So, I saw this on the Family Fun website
here
and couldn't resist trying it, since we just happened to have all the ingredients at our fingertips. (I LOVE this website!)
Anyhoo,…….as it is with
any
craft, we needed to modify things a little, so I'll give a quick tute (hee, hee, that's a funny word :)
For each ball, you will need three balloons (the website used different colors that looked cool, but nnooooooooo, my girls had to have plain solid colors), and 3/4 cup of dried beans. You will also need to make a cardboard funnel about 1 – 1 1/2 inches wide.
Go ahead and cut the neck off 2 of the balloons.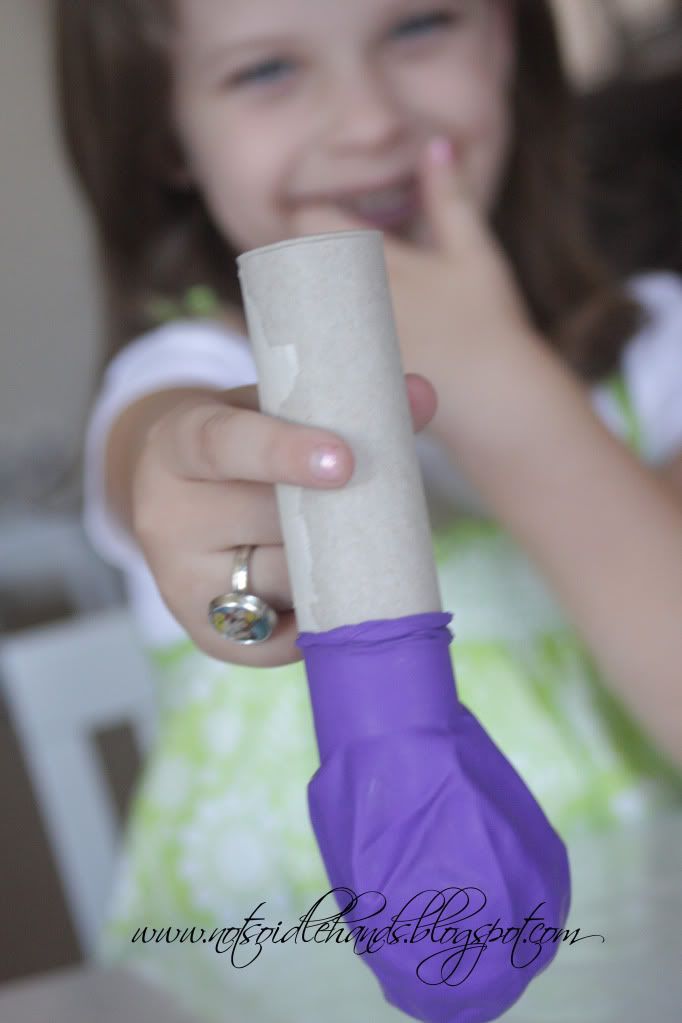 First, blow up the first one and hold it for 30 seconds (to stretch it out). Then, put the cardboard funnel in, the length of the neck of the balloon.
Then, proceed to fill the balloon with the beans. You will need to stop a few times to pack the beans down. We found it was easier to blow into the balloon a little to get the beans to go into the balloon since it's really hard to just "pack" them in.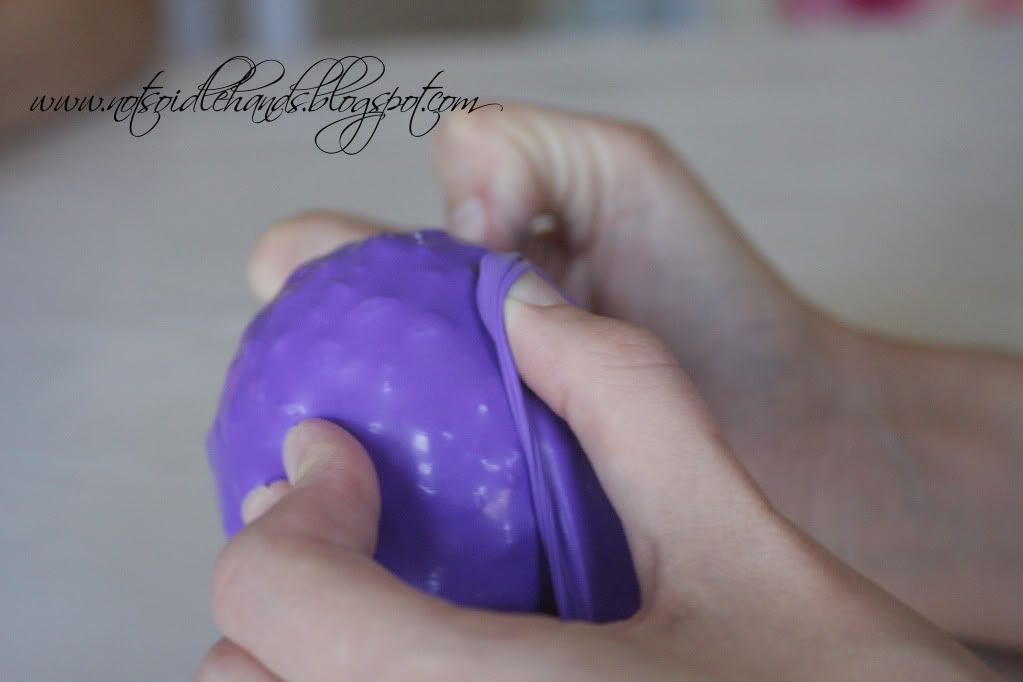 Once you have filled the balloon, remove the funnel and snip off the lip of the balloon. Then, fold it down and stretch one of the other balloons over it. Take the third balloon and stretch it over the first two.
Voila! You have your very own beanbag ball!!
Once you get the hang of it, the next ones will go alot faster.
These are great lightweight and very squishy. I even love playing with these, so fun!
A few tips…..
Make sure to use all 3 balloon layers. At first we accidentally did just 2 and the ball broke open only a few hours later. The next ones we made have lasted a few weeks so far, but just in case, have your older kiddos be careful around the babies (balloons were always the popular choice for my babies to chew on whenever they had a chance :)
Have fun!