Ok, so I know this has been around for awhile, but that was my reaction when I FIRST saw that! I only just got around to trying it (Duh, why did I wait so long…..IT'S EASY and it's CHOCOLATE!!!)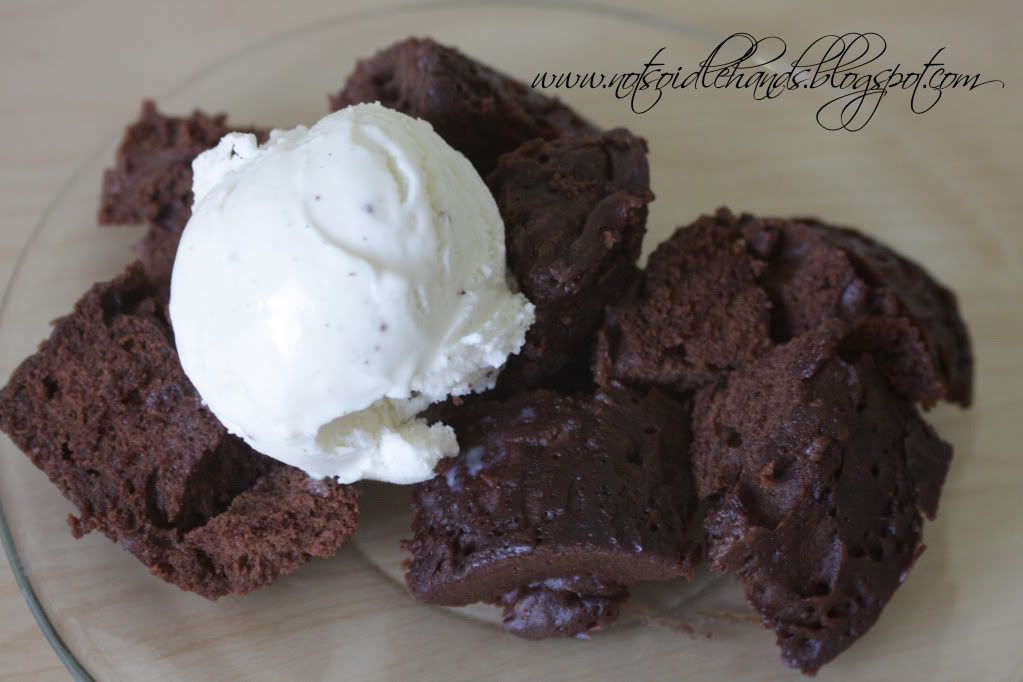 So, I finally tried it and it's MUCH better than it looks.
Ok, so we ALL know what it LOOKS like…..but it ended up tasting pretty good, especially with ice cream and chocolate chips. But, be prepared the texture is more like a thick bread pudding, so if you don't like that kind of texture, you should probably abstain.
Here's how:
Supplies
4 tablespoons flour
4 Tablespoons sugar
2 Tablespoons baking chocolate
1 Egg
3 Tablespoons milk
3 Tablespoons oil
3 Tablespoons chocolate chips (optional, but necessary)
splash of vanilla
Large mug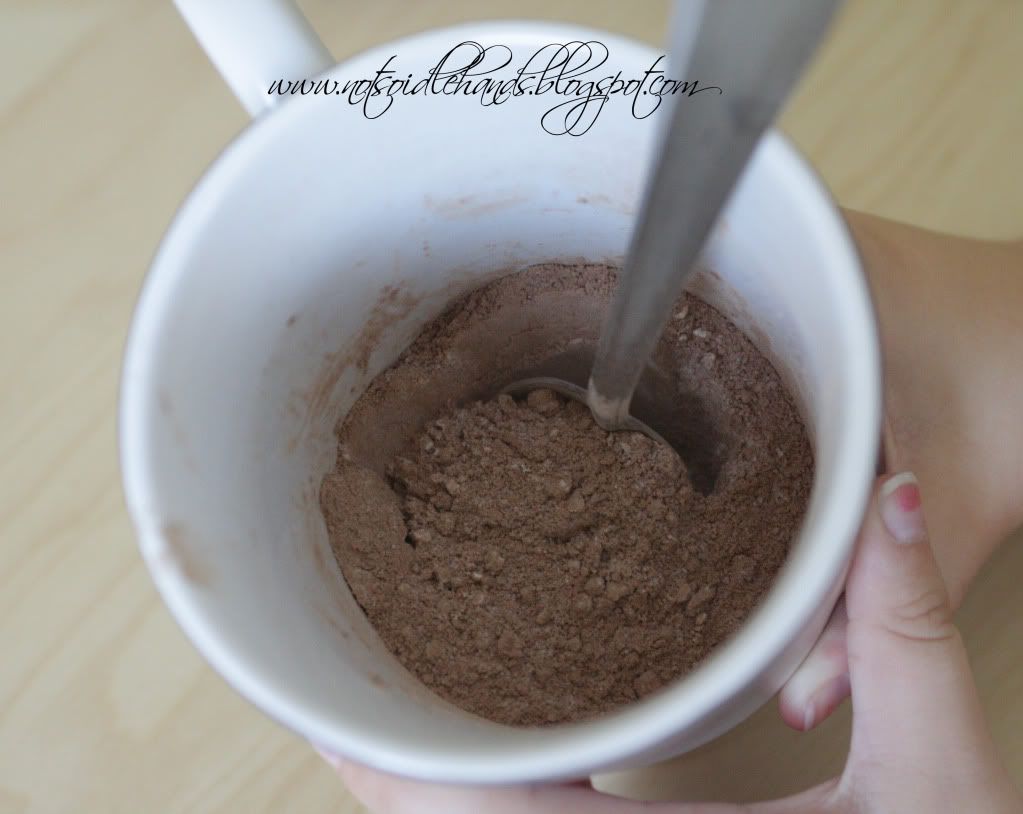 Start by mixing all the dry ingredients (and choc. chips) together in the mug.
Then, add the egg and blend it in well.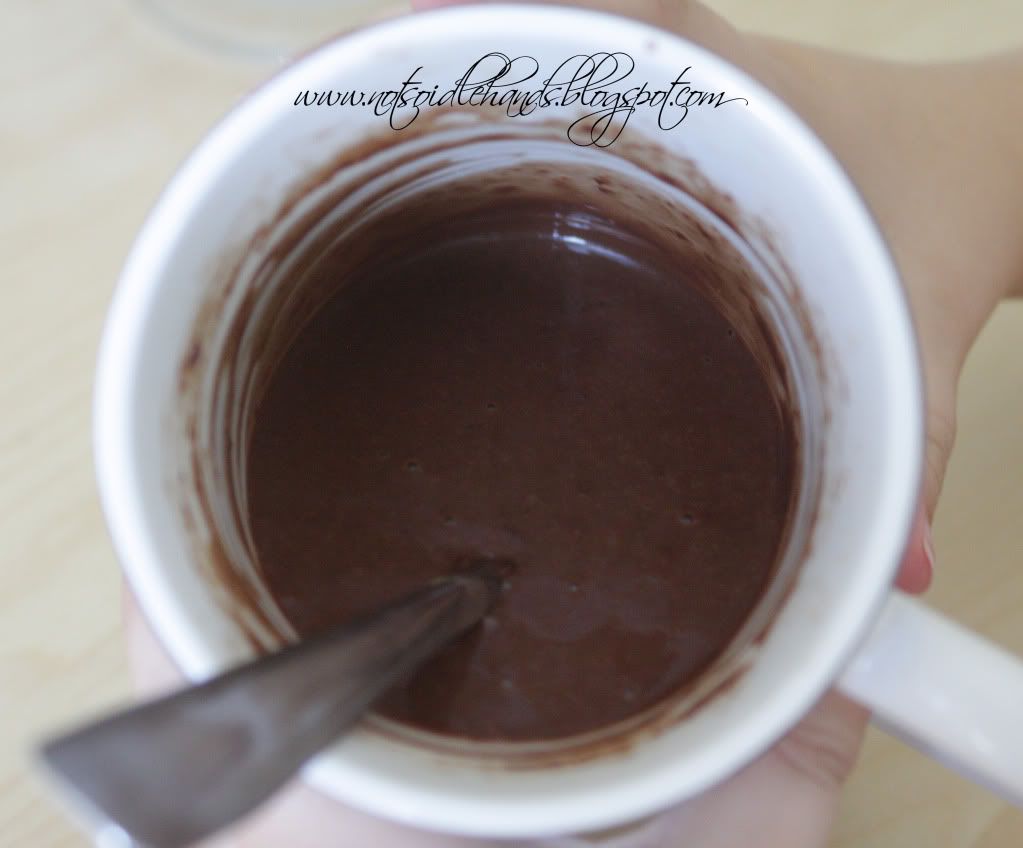 Follow that with all the wet ingredients and mix well. The texture will be thinner than cake batter. But, that's normal (I guess).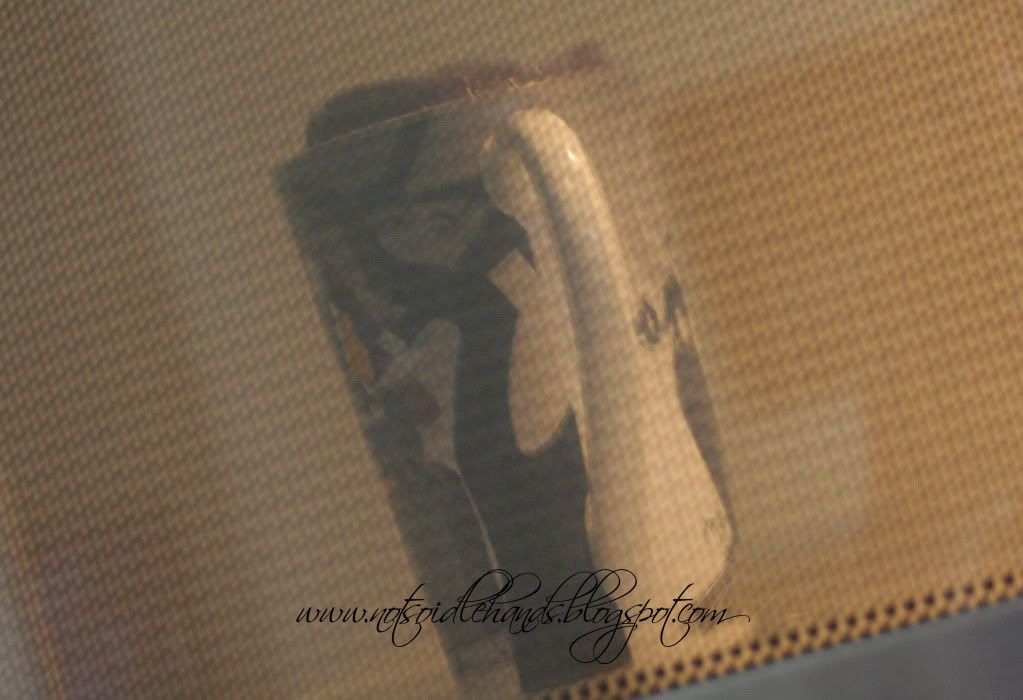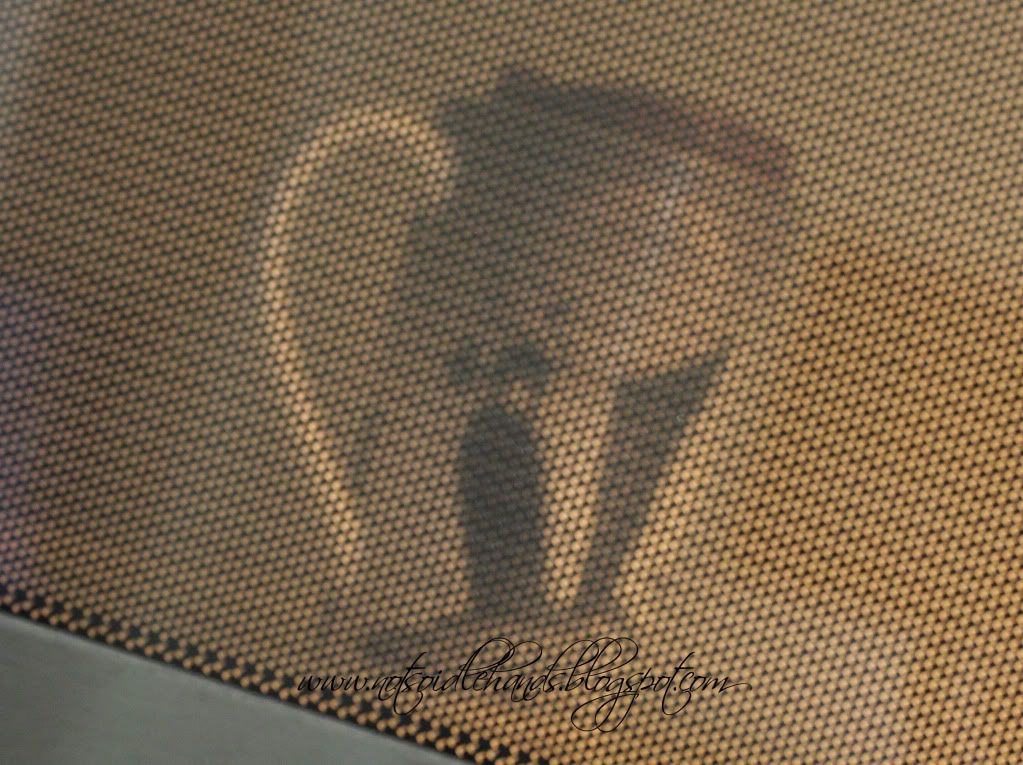 Put the mug into the microwave for 3 minutes. Now, be sure to let your kids watch this part, because the cake will rise over the top of the mug and it looks pretty cool! (for the kid in me :) Once the microwave stops, it will sink back down so don't worry. Sorry for the bad pics, but our kitchen is not very bright and therefore a bad place to be taking pics. But, I totally HAD to show you guys this.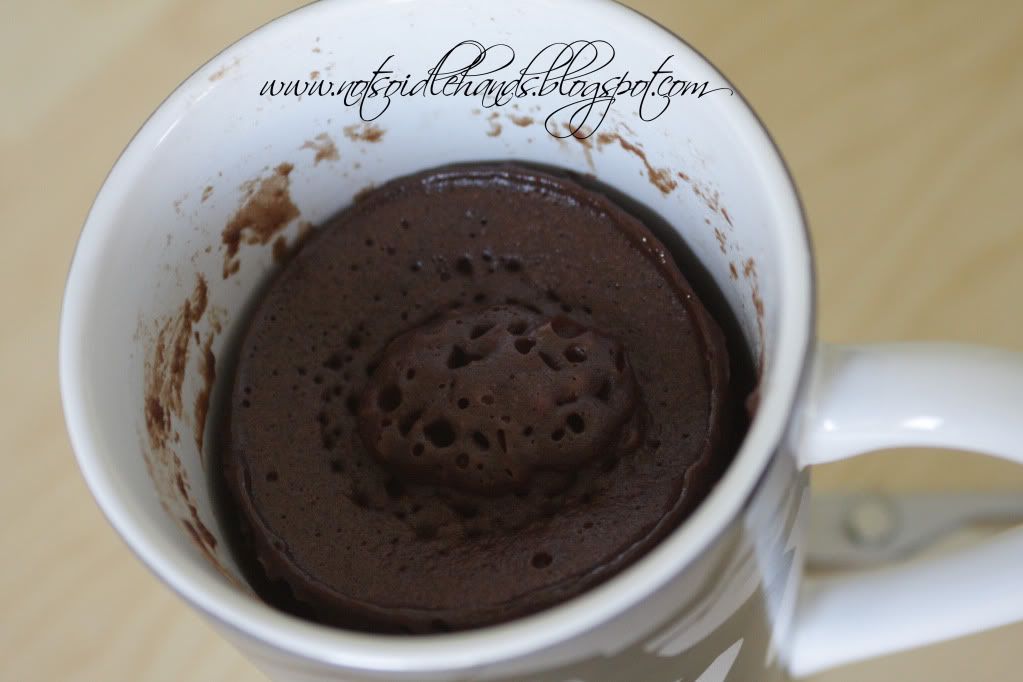 When it's done cooking it looks like this (again, yes I know what you are all thinking).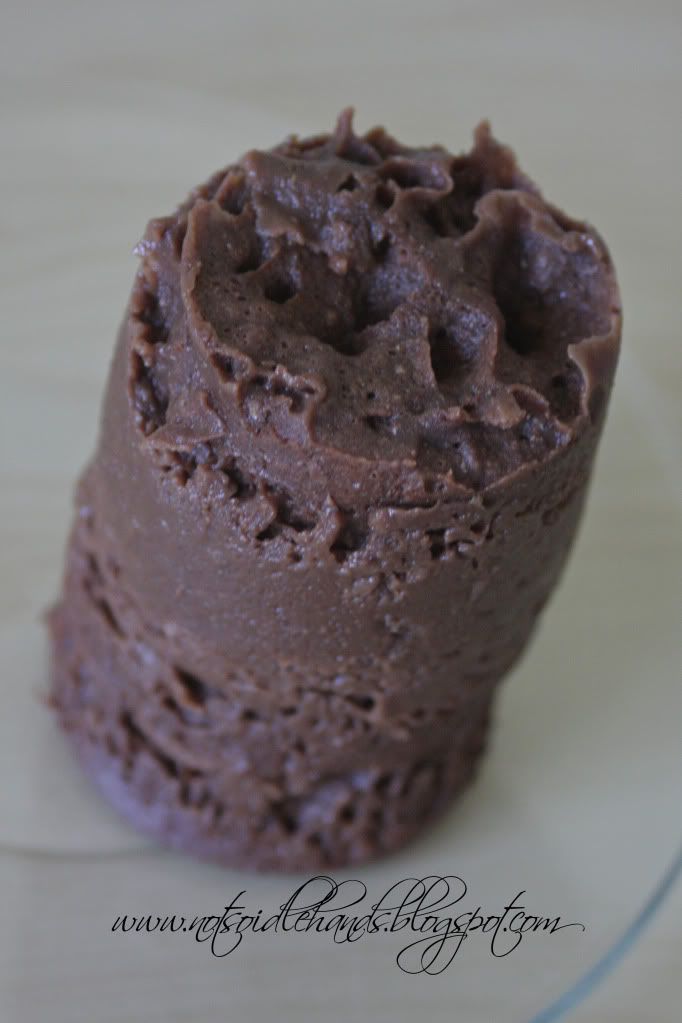 Pop it out onto a plate (eewwwww!).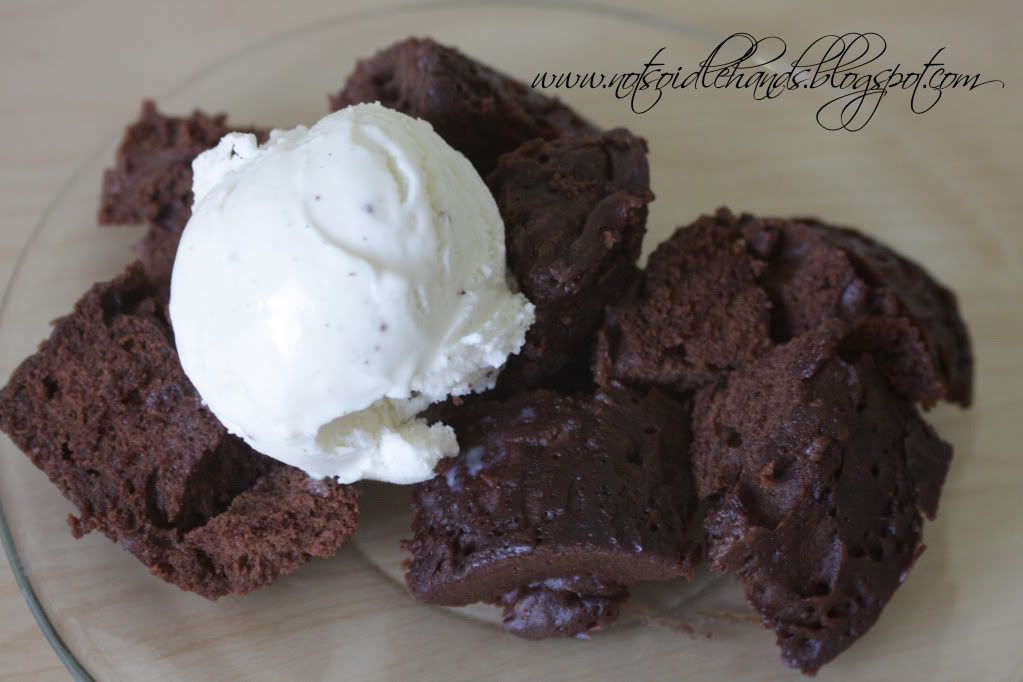 But, I HAD to cut it up a little to make to look more appetizing. Serve it with some ice cream, and you're ready to go!
So, here's my full review: I think that, for the calories……it's not really worth it, but if you are having a crazy strong craving for chocolate, this will do. Two things that are necessary; (1) You MUST add the chocolate chips…….it's alot better that way & (2) ice cream makes it even more better (is that the correct way of saying that or have I been hanging around my kiddos too much?)
I did make a lower fat/calorie version and I think it tastes pretty close to the original. Plus, I didn't feel as guilty afterwards:
4 Tablespoons of

wheat

flour
4 Tablespoons of sugar
2 Tablespoons baking chocolate
1/4 cup of Egg Beaters (that equals one egg)
3 Tablespoons milk
3 Tablespoons applesauce
3 Tablespoons Chocolate chips (still optional, but still necessary)
Splash of vanilla
You will still probably want to have a scoop of ice cream with this, so I guess it doesn't make it all that much healthier, but at least I wasn't eating the 3 Tablespoons of oil :)
You should all try this at least once…..it's interesting and fun to watch it rise while cooking. Also, it's especially fun to let your kiddos make. And……it's something to have in a jiffy if you can't make the real thing! My kiddos LOVED it and ate it right up and had fun helping me make it!
Have fun!