So,……..
I LOVE magnet boards!!
Well, ANYTHING magnetic :)
They're soooooo fun.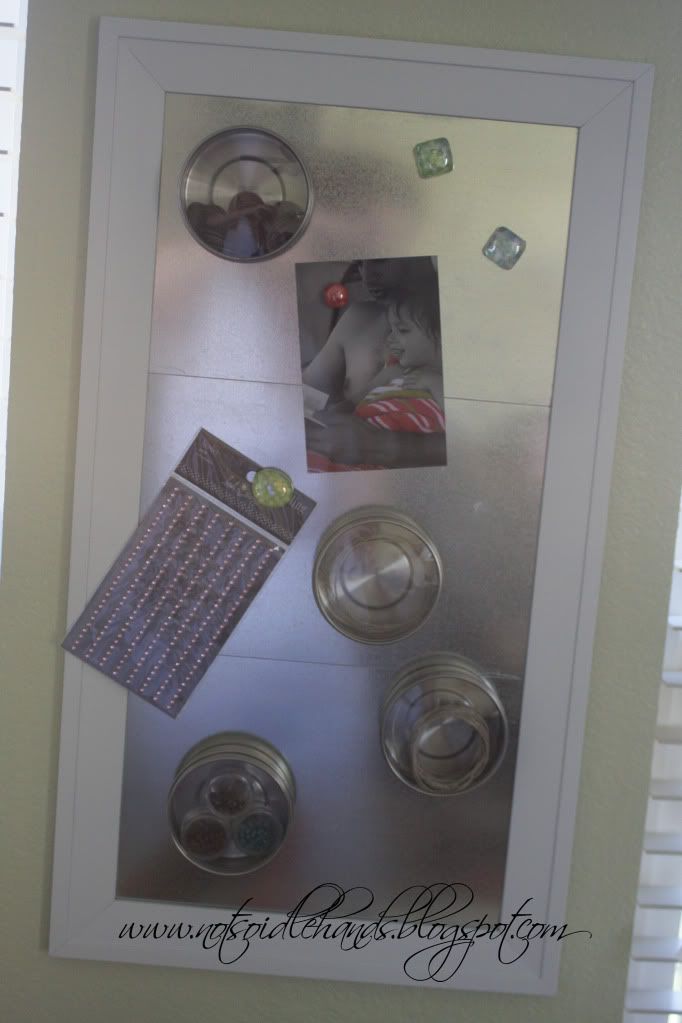 Anyhoo, this is something I made to go in my
crap
craft room awhile back to hang supplies and stuff on. I got those magnetic tins at Ikea for $5 bucks (for 3 of 'em!!).
Then I made some cute glass pebble magnets to hang pics with.
So, I just went and got a 12″x 24″ frame and spray painted it white (since it's soooooooo hard to find cute white frames).
Then, I got 3 8″x 12″ metal roofing shingles from good 'ol Home Depot and glued them into the frame. Be sure to use E6000, it's the best! I also glued a thin piece of plywood to the back of the metal shingles for stability.
Then, voila!! Great magnetic fun for all!!
Stay tuned…….I have more magnet boards in store. Told you I'm addicted :)