K, so we REALLY know how to make our own fun here at the McDonald household.
Mostly, our fun just consists of making our girls do weird stuff and then laughing at them (and then posting it on my blog).
The other night I was teasing my hubby about the size of his jeans (compared to my scrawny 3 year-old) and somehow my kiddos ended up like this: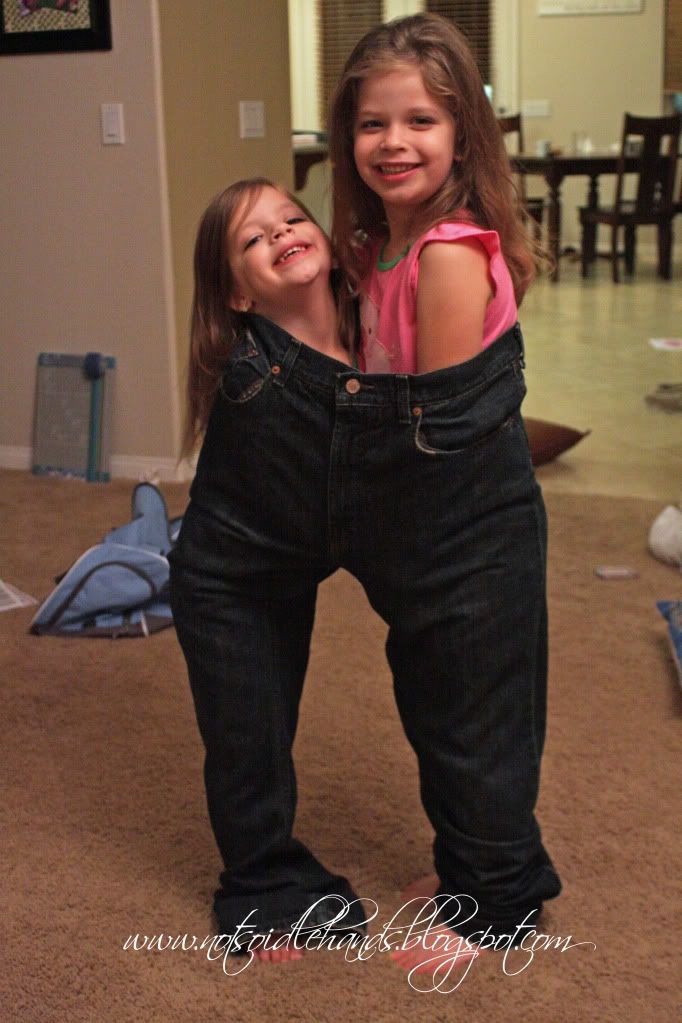 (please excuse the mess behind them)
Here's a lying down shot: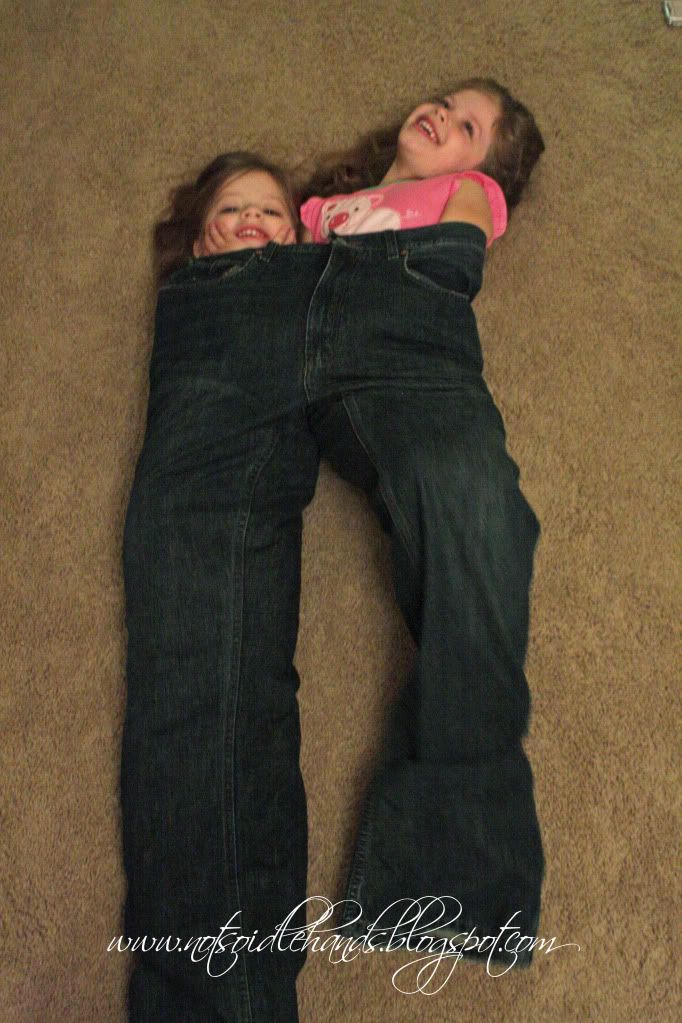 I was surprised that my kids could each fit in one pantleg. I guess I won't let them go anywhere near my jeans……in order to keep my self esteem in tact : }
In hubby's defense, these are only a 34 waist…….but, he's tall, so these are 36 long!
Have fun!