Update: First of all…..I got so excited when I wrote this, that I forgot to say when it ended. So, contest ends Monday nite at midnite and I will announce the winner on Tues.
Also, the contest is for 2 winners, each receiving 1 roll of vinyl……sorry I wrote that wrong earlier :(

Sooooooo,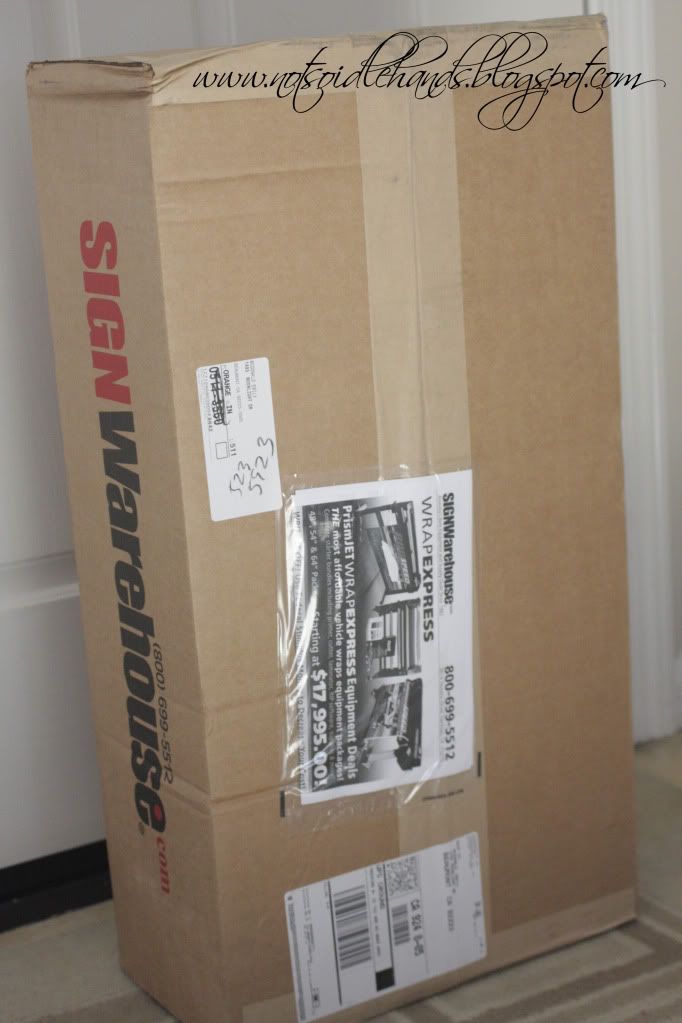 Guess what I got in the mail??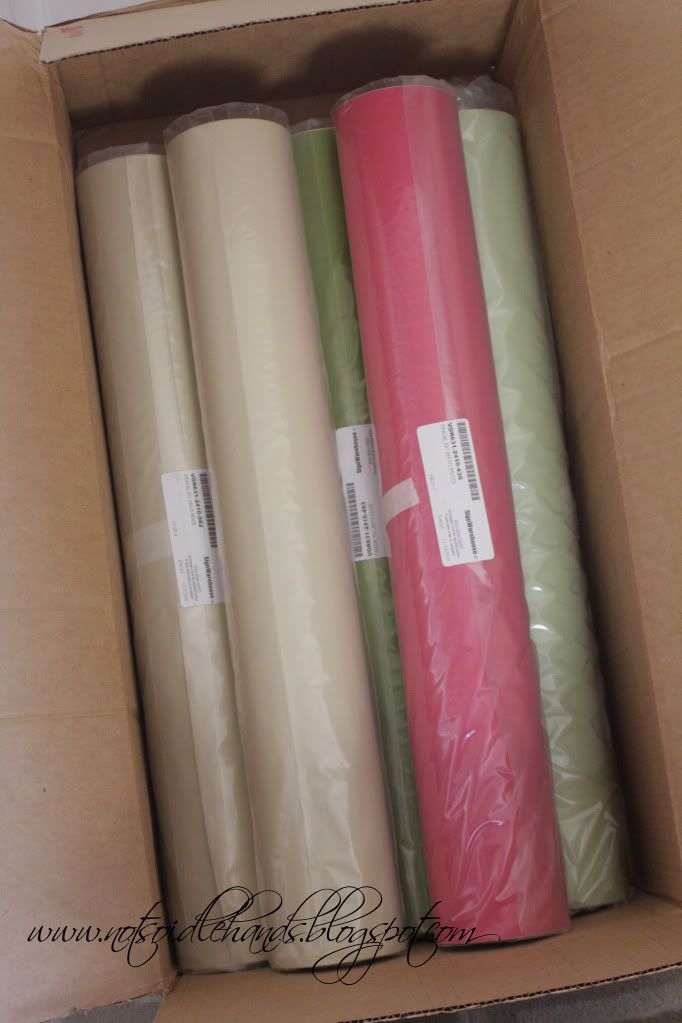 VINYL!!!
After I posted
this
………Sign Warehouse contacted me to say thanks for the post (I didn't know they read my blog!)
AND…..
Offered me some FREE VINYL!!!!!
So I said….
YES PLEASE!!
AND…….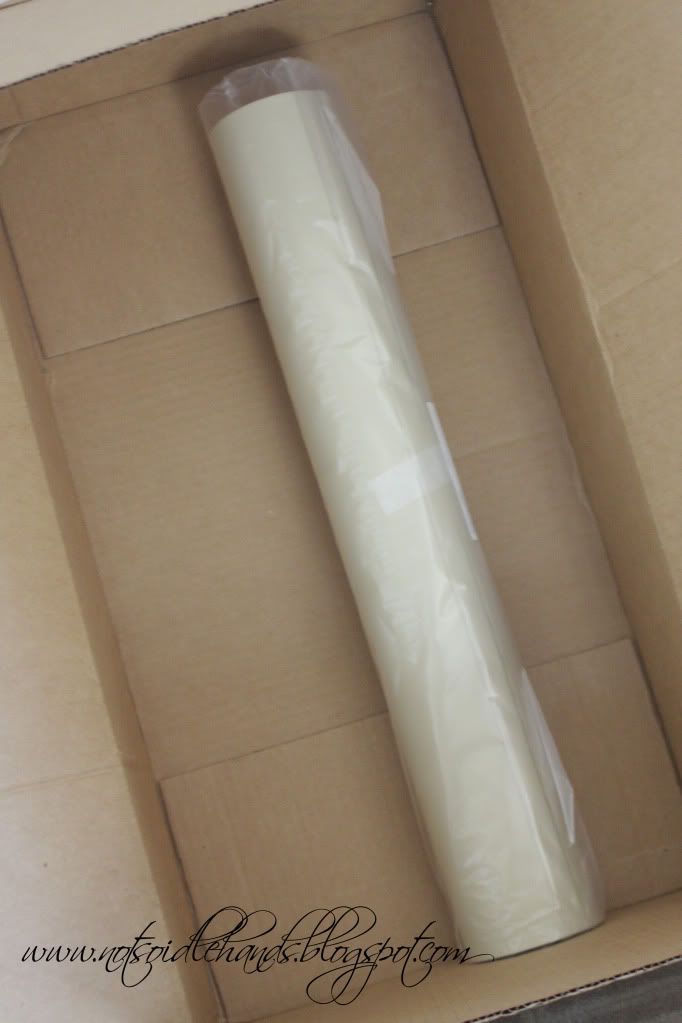 I'm giving away……. not 1,
But,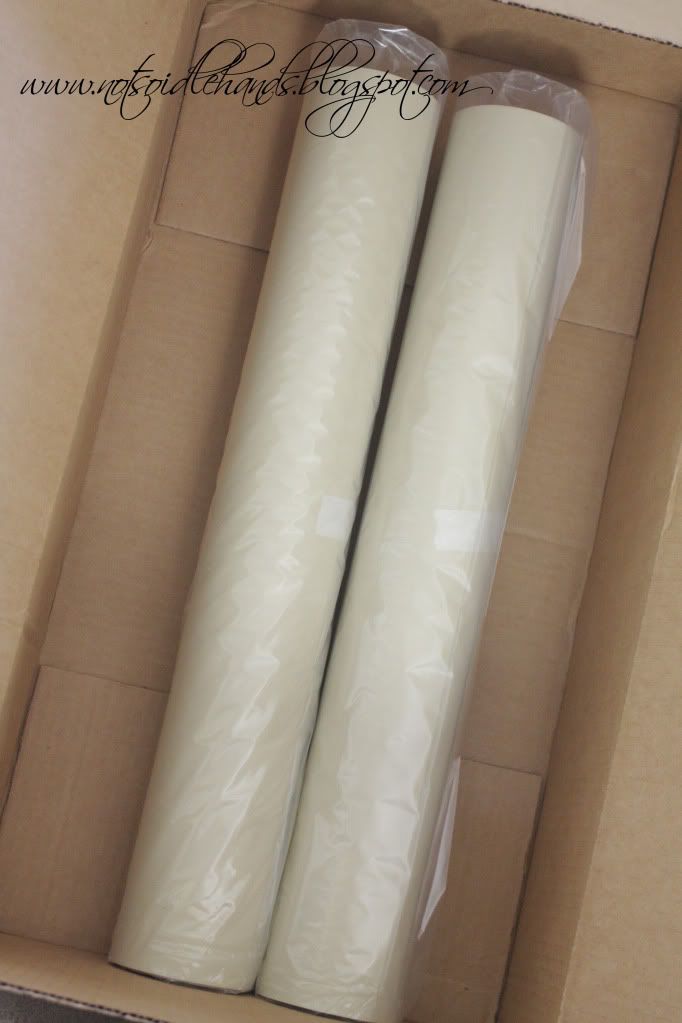 2 of the rolls away to 2 of you lucky ducks (1 roll per winner)!
Yup! You heard me……2 FULL rolls of vinyl to do with what you want.
These rolls are 24 inches x 10 yards!
That's 24 inches x 30 FEET!!!
So, I picked beige to give away, since it's the most versatile color I own.
Looks great with alot of colors!
To enter:
Yup, you guessed it (and leave a separate comment for each entry)
 Leave a comment~Be sure to make it funny…..I like to laugh at with you guys
Be(come) a follower~Hey a girl's gotta feel loved :)
Blog about this giveaway and leave your link
 Put my button on your blog~yes, I will be getting a regular one soon :)
That's all…….no other ways…….I can't think of anything else
Have fun & Good luck!