So……..
Have you ever been working so hard on a project that you accidentally drool a little on it?????
No?
Oh, me neither……I was just curious.
Anyhoo, I took a few days off and I feel refreshed :0)
Hope you all had a great Christmas and got all the stuff you wanted got to spend lots of time with your families.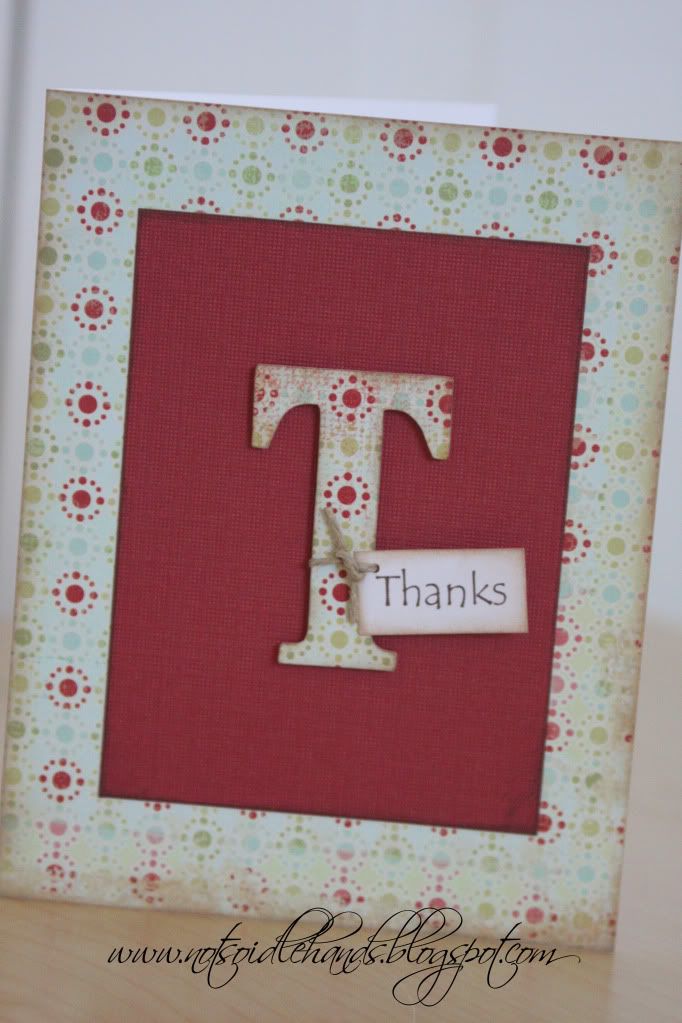 So, since Christmas is over, it's now time to start churning out thank you cards for all the great stuff you got.
I designed this card a few years back and just pulled it out a few days ago to update it.
So, pull out some of your favorite cute paper and some matching solid cardstock.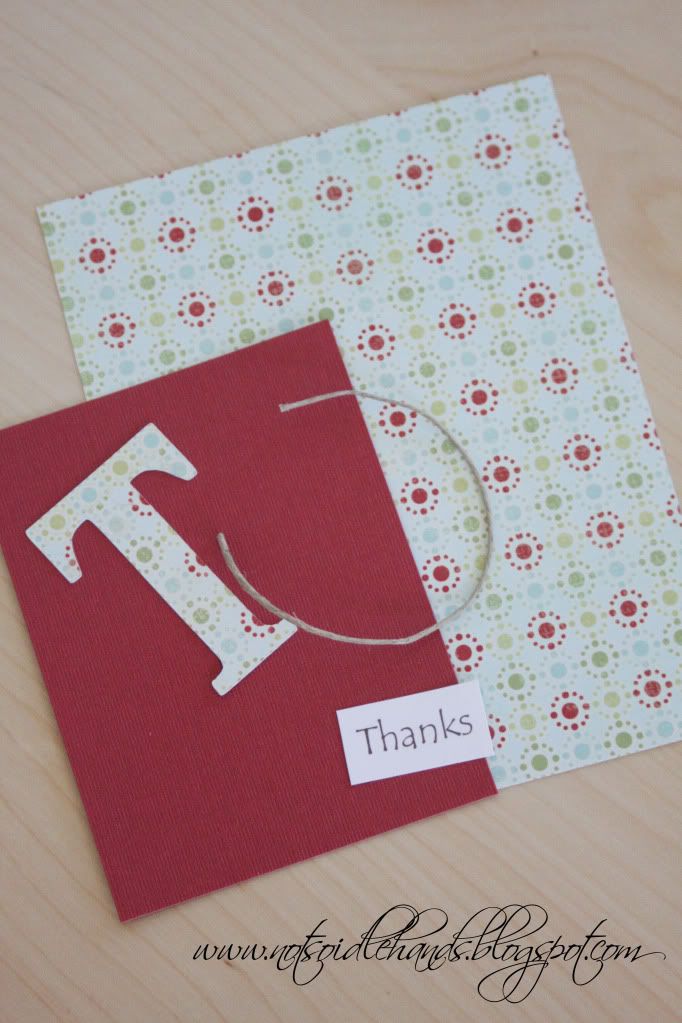 Cut the printed paper into 4 1/4″x 5 1/2″
Cut solid cardstock into 3″x 4″
Use your die cutter to cut capital "T" 2 inches tall (i used the "Stamped" cartridge). You can also print them out (in reverse) onto the back of your paper and cut it out OR find a stamp large enough (that's what I first used before I had a Cricut……CTMH Essential Alphabet is a good one).
Print small "thanks" onto some white cardstock OR cut 1/2 x 1″ rectangles and write "thanks" on them by hand.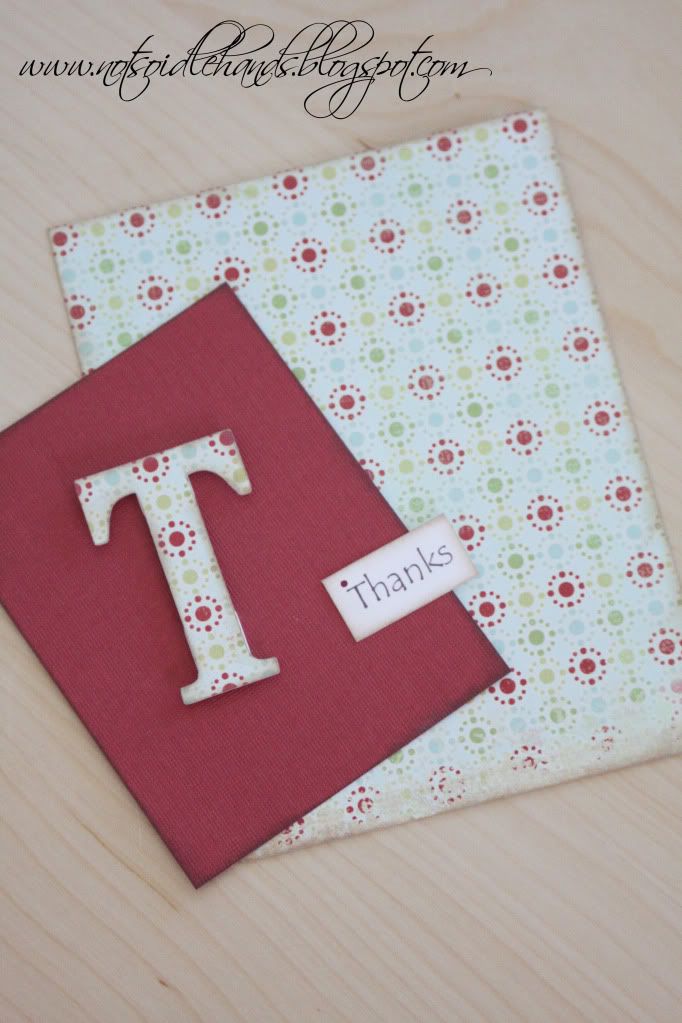 Ink it ALL, of course :)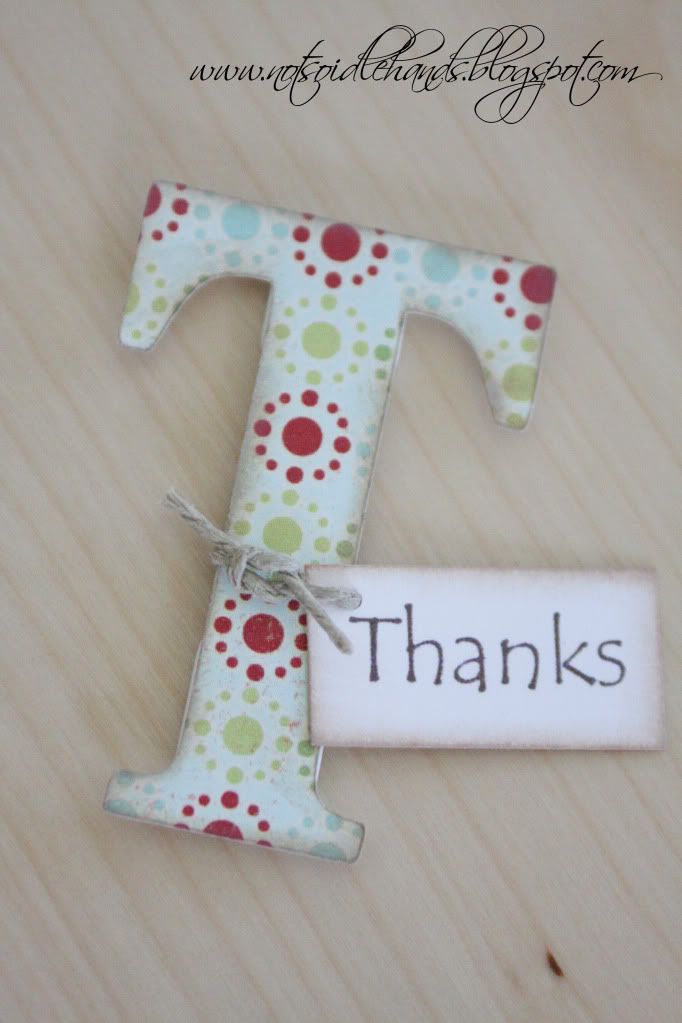 Poke a tniy hole into the "thanks" and use some hemp cord (about 3″ long) to tie it onto the "T".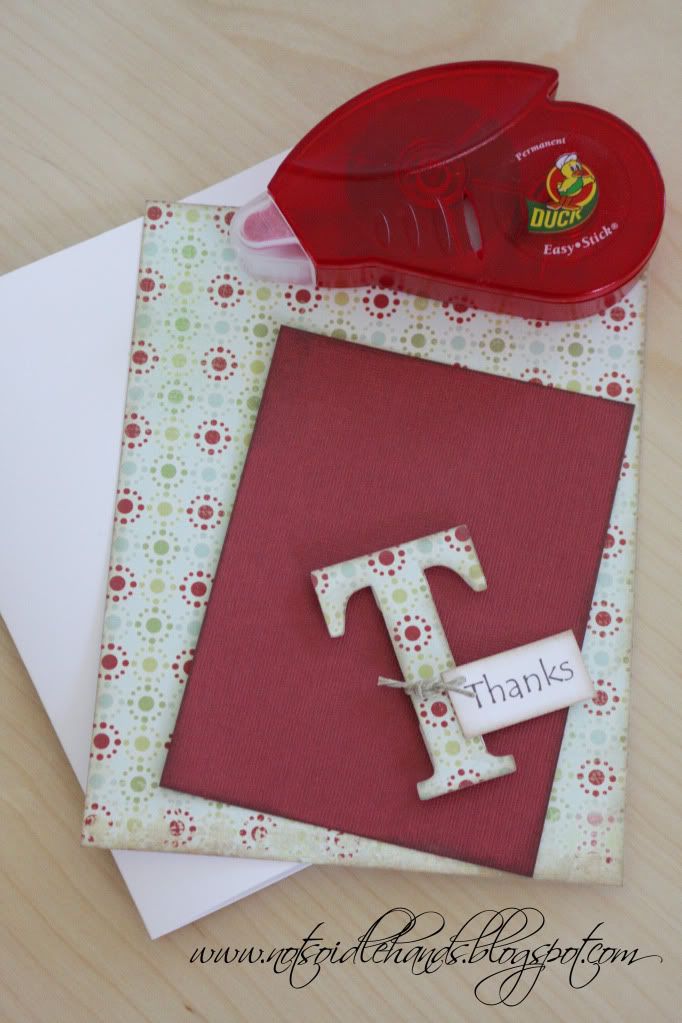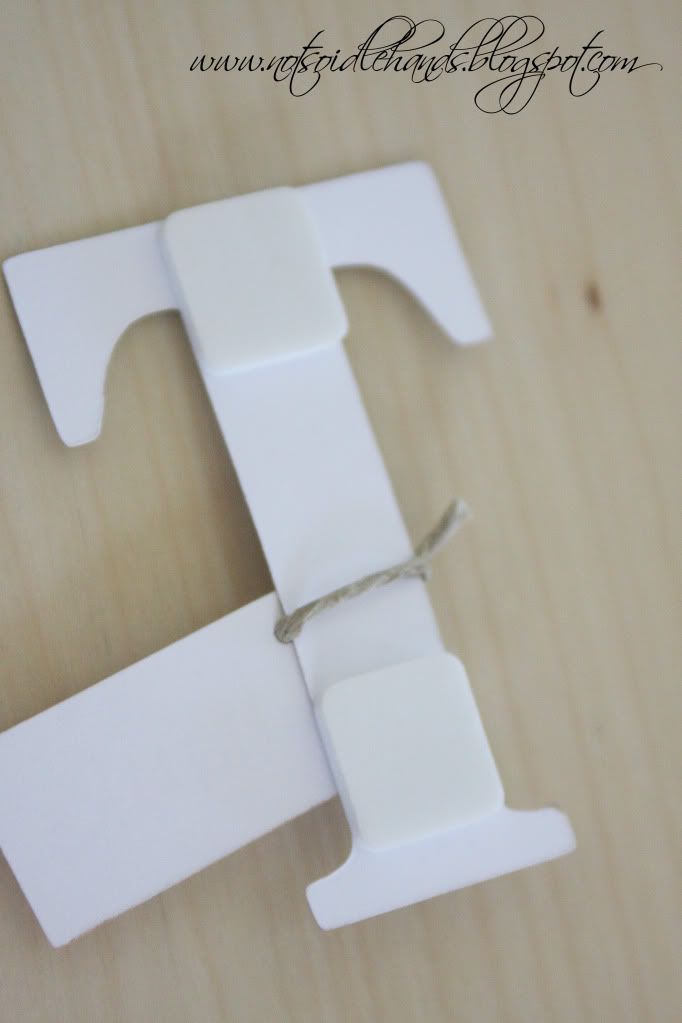 Now, adhere it all to your blank card (just cut a peice of cardstock in half and fold it). I like to use popdots to stick on the "T" since it looks extra cute!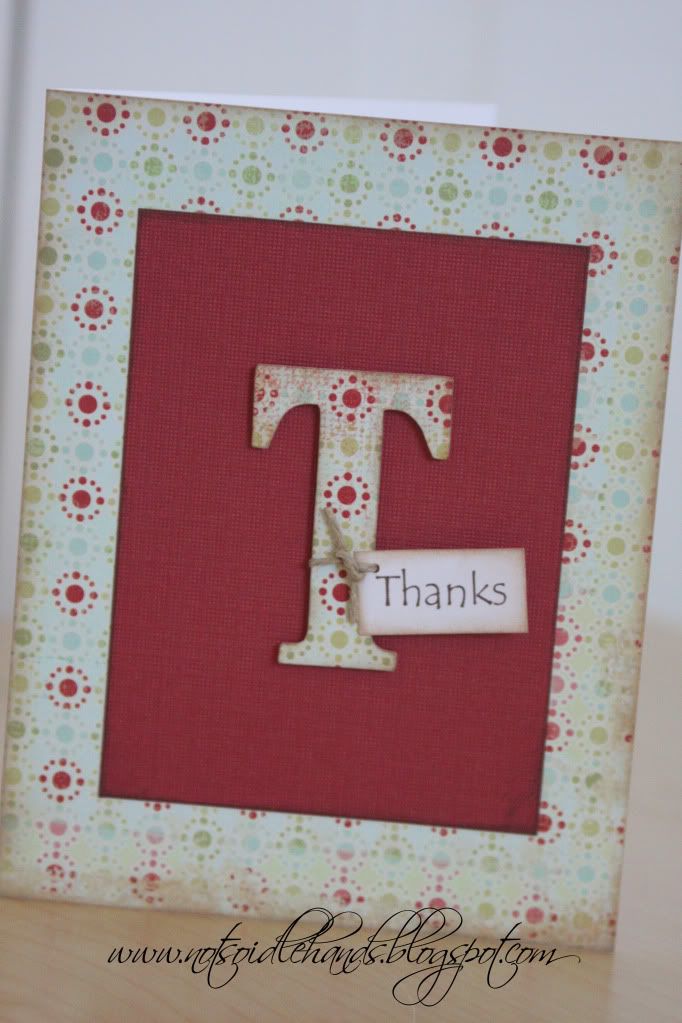 Have fun making these…….
and don't forget to close your mouth to keep from drooling :)
Have fun!