The newest member of the McDonald clan…..
Kira Svetlana McDonald!!!
They granted our adoption, (admit it, you guys were all worried) so she is now our little girl!!
There were lots of tears (hubby's…..ok, mine)….and lots of smiles and promises to the judge and prosecuter that we will take good care of this sweet and fragile girl.
Which, of course we will!!!
They could not, however, waive the 10 day waiting period.
So hubby will return to CA to take care of the older 2 waiting at home, while I stay here and get to know the youngest better.
The director at her orphanage said that we can come tomorrow and bring Kira here to our hotel while we wait the 10 days since it's a 4 hour round trip drive to see her AND to try and keep her from getting sick again from the other kiddos there.
Sooooooo,
I know you are all dying for pics…..
Here she is:
These are not great since they were taken indoors, in the afternoon.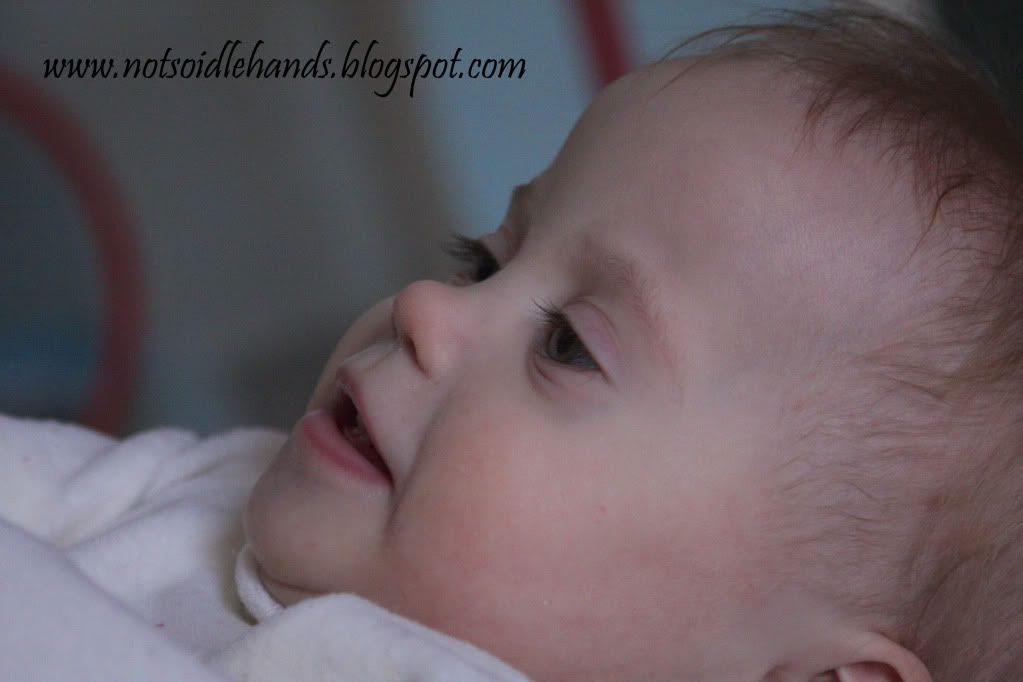 She is still around 11 lbs ( about the size of a 3 month old), but even though she does not sit yet, she is close to scooting ( yay, a mobile baby :).
She laughs a lot more, but will need to get used to close contact since she is more used to being by herself.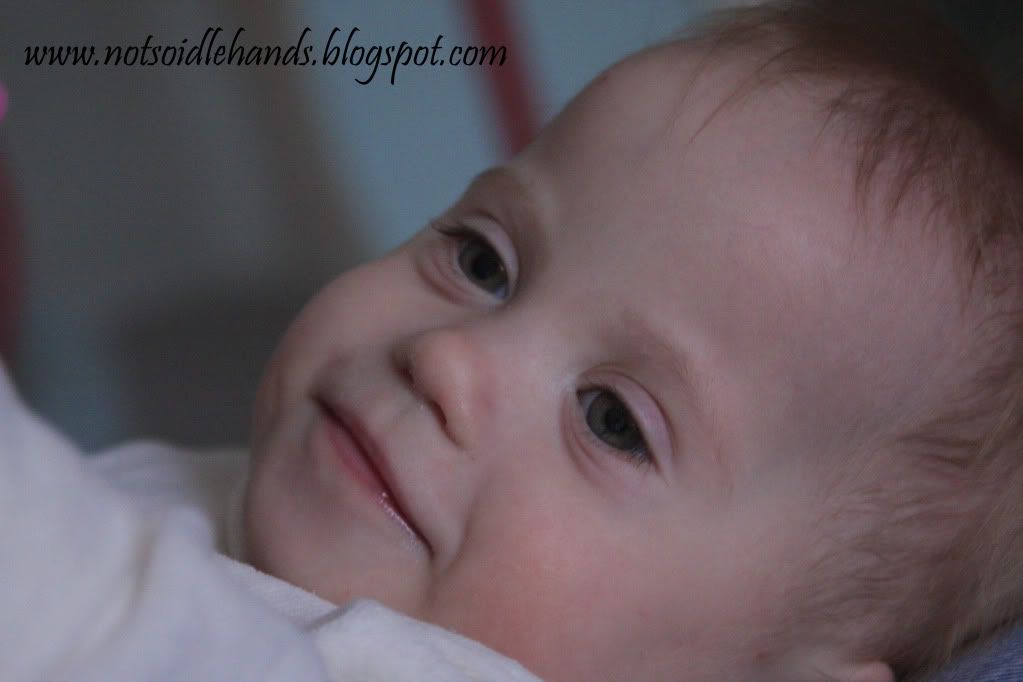 So, there you have it…. Our new girl.
By the time I get home with her, it will have been 2 years since started our journey….
With a big happy ending!!!
So, if you need me….I will be here with our girl feeding her donuts to fatten her right up :)
Stay tuned, I am getting so bored that I have been trying to think of some crafts I can do here in the hotel ( that should be interesting)
Have fun!