So tomorrow we go to court and hopefully things go well for us…..
My nerves have been raw all day and all I want to do was get it over with.
You see, I've never been to court before for anything
AND
Especially not a court where I've needed a translator, so…..
keep your fingers crossed for us as we try to finalize this adoption so we can finally bring our little girl home……to meet our other little girls (and that I don't pee my pants).
Also, I thought I would post some cool pics that me and hubby took today while out on a (very brief, since it's soooooo cold) walk.
We walked towards a church that is near our new hotel (yay! It is SO NICE and has free wifi…..finally).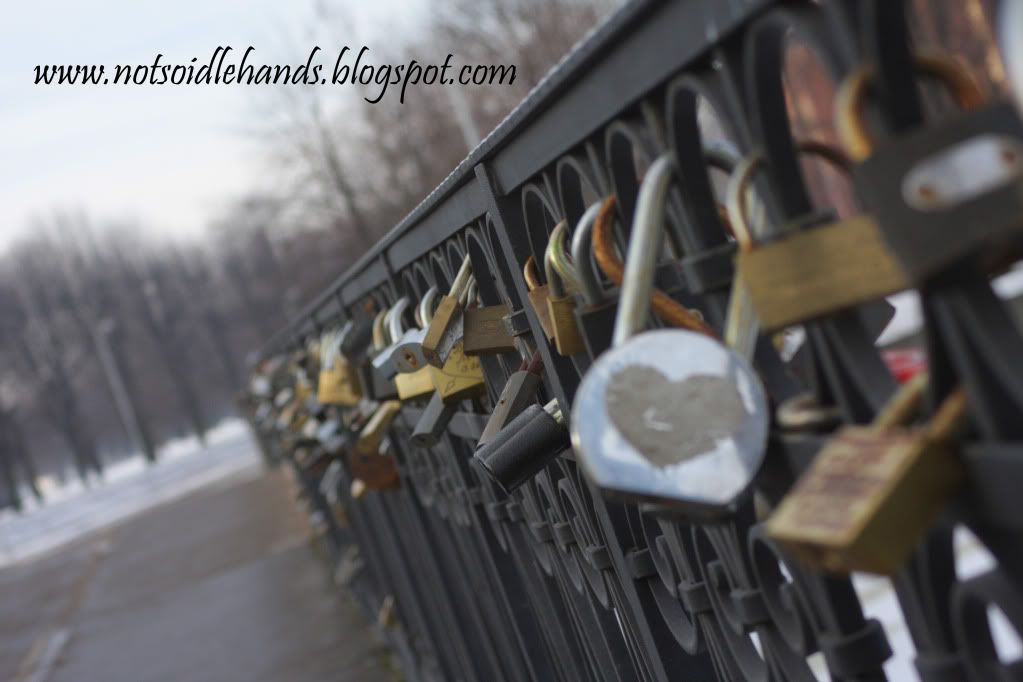 When we went to cross a small bridge to get to the church/museum……we noticed a TON of metal locks all along the rails of the bridge.
It looked really cool so i took some pics and we read a few.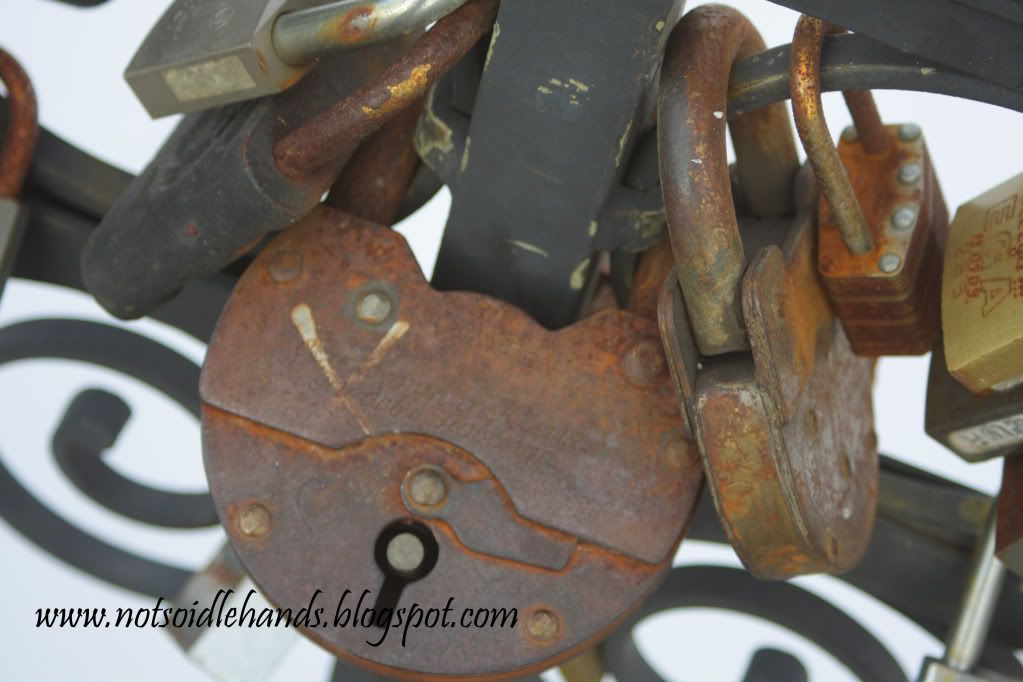 Looks like they are some sort of token of peoples love for each other and maybe dates of marriage.
Even though they all look really old, the dates we saw were not more than a few years, and they varied with style and engravings. Some were nicely engraved, while others looked as if carved by hand.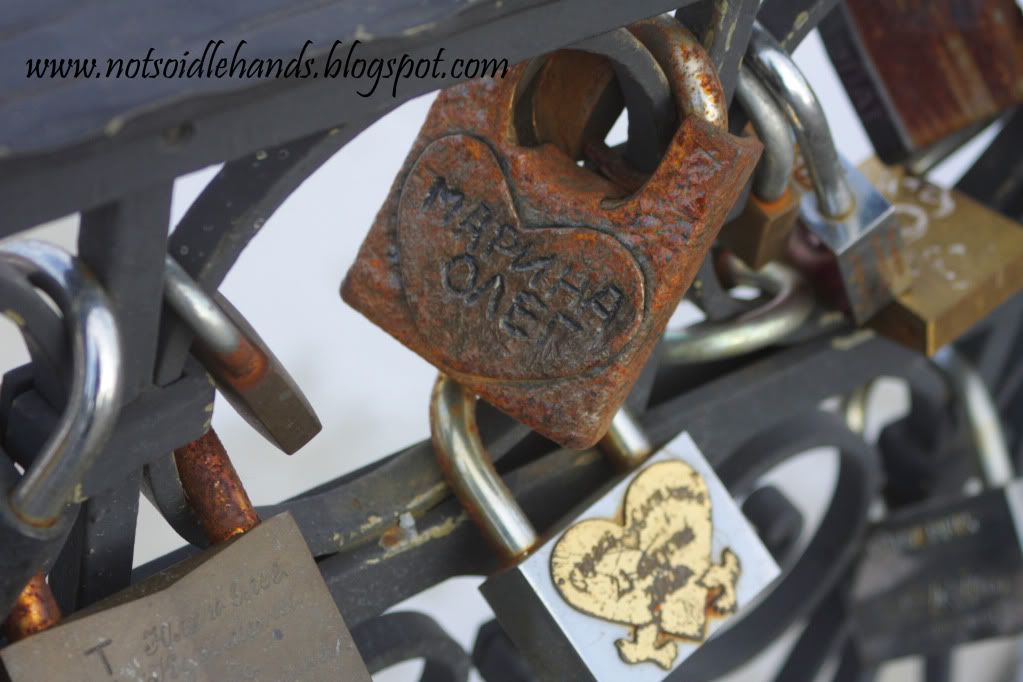 We tried to ask someone, but alas, my Russian is very bad (non~exsistent). So, if we do find out, I'll let you know.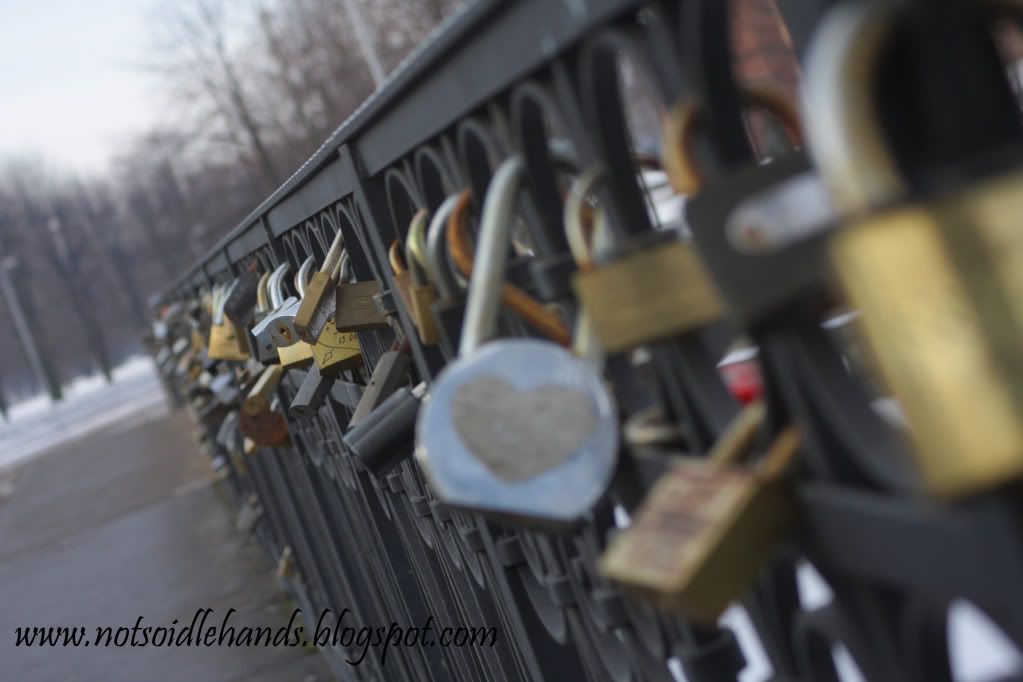 Just thought it would be fun to post for now.
I'll let you all know how tomorrow goes.
Thanks for all of your thoughts and prayers…..we need them all :)
Have fun!