Well, even though it's not super-freezing here……we do need jackets and the occasional heavy coat :)
So, since our kiddos are too little to hang their coats and jackets in the closet, and we always come in the house from our garage……
We needed something to go in that hallway after coming in the garage (via the laundry room), that was easy for the kiddos to use too. (no more piles of coats in front of the front closet alllllll thhhheeeee wwaaayyyyyyy by the front door!)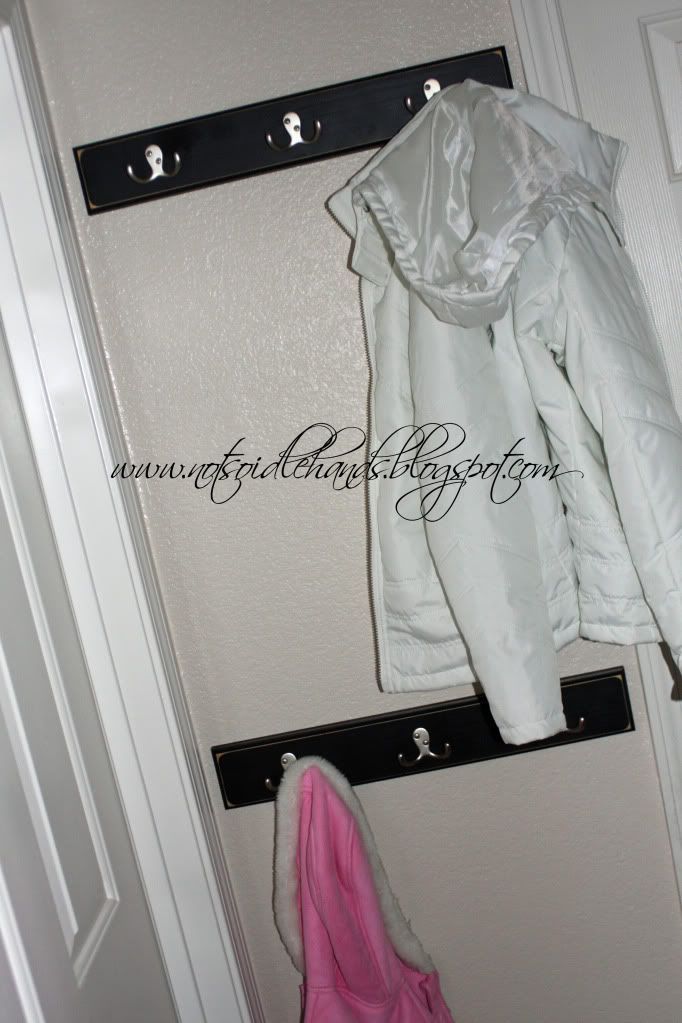 (Sorry about the pics of the coat racks……this is a part of the house that DOES NOT get much natural light.)
Therefore, I made a few of these very cute, but simple coat racks to hang on the wall in the hall  (hey, that rhymes :).
Our hall isn't very wide, so I needed something that could go on the wall, so sadly no adorable standing coat rack or bench/coat rack thingy.
But, this is super easy to make and is inexpensive to boot.
Just cut some wood to whatever dimensions you need/want (mine are 22″ long and 3 1/2″ tall). I had hubby route the edges on these, but just a plain piece looks totally cute too!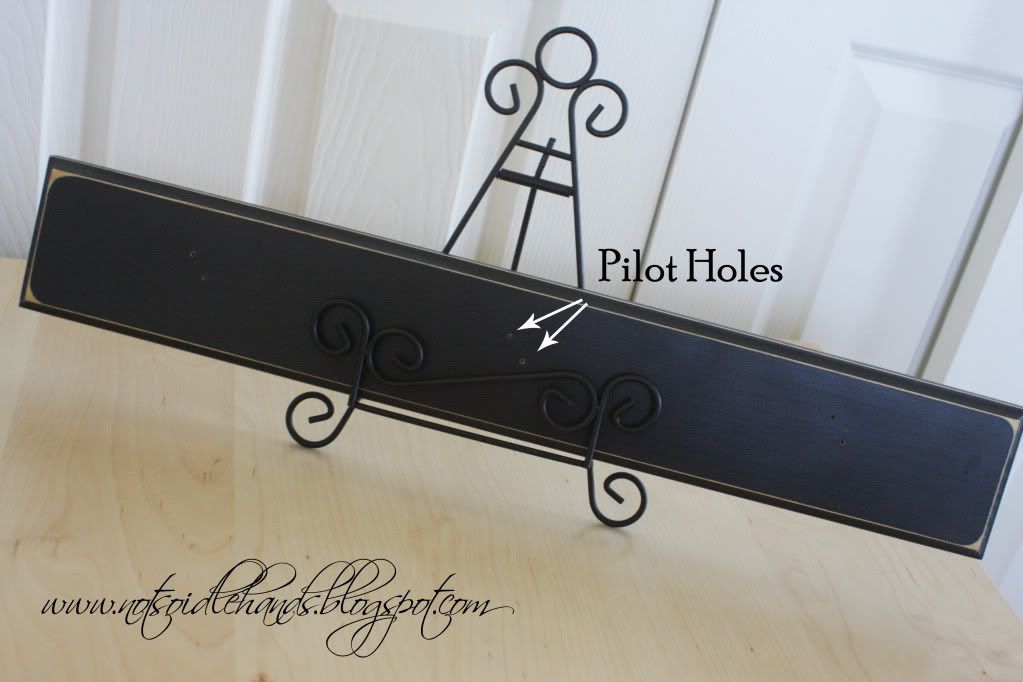 Paint it and distress the edges, if you like. Then, lay out the hooks and drill some pilot holes to make them easier to screw on. Your pilot holes can just be small.
*Pilot holes are just small holes you drill into the wood to help guide the screws as you screw them into the wood. It also helps relieve stress on the wood while the screws go in and prevents the woods from cracking under the pressure*
Trust me……it's worth the extra few minutes to drill the holes versus possibly ruining your whole board and having to start over….I know from experience :)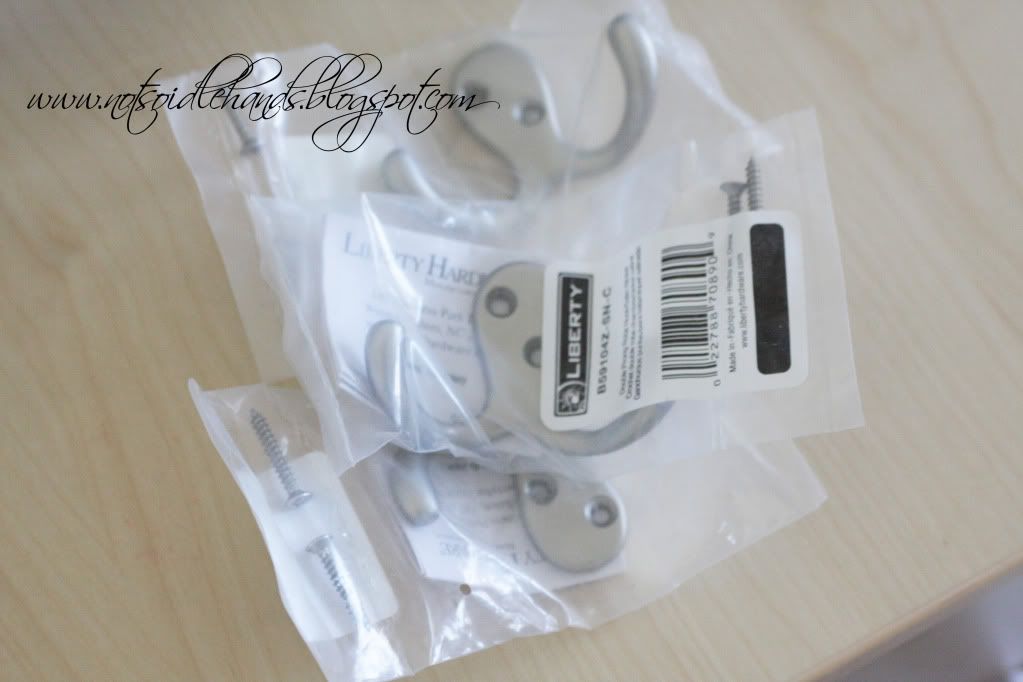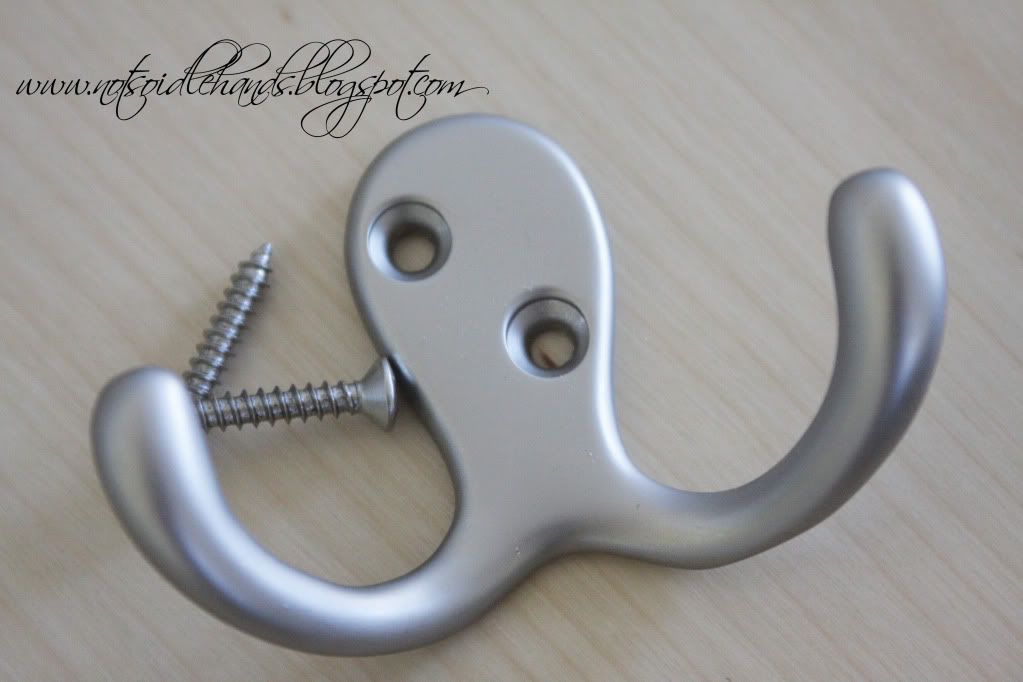 I got my hooks at Home Depot for $1-$2 bucks each…..but you could also look for old ugly coat racks at your local thrift store that still has good hooks you could take off and use.
Now, attach the hooks and hang your pretty, but oh-so-useful coat rack.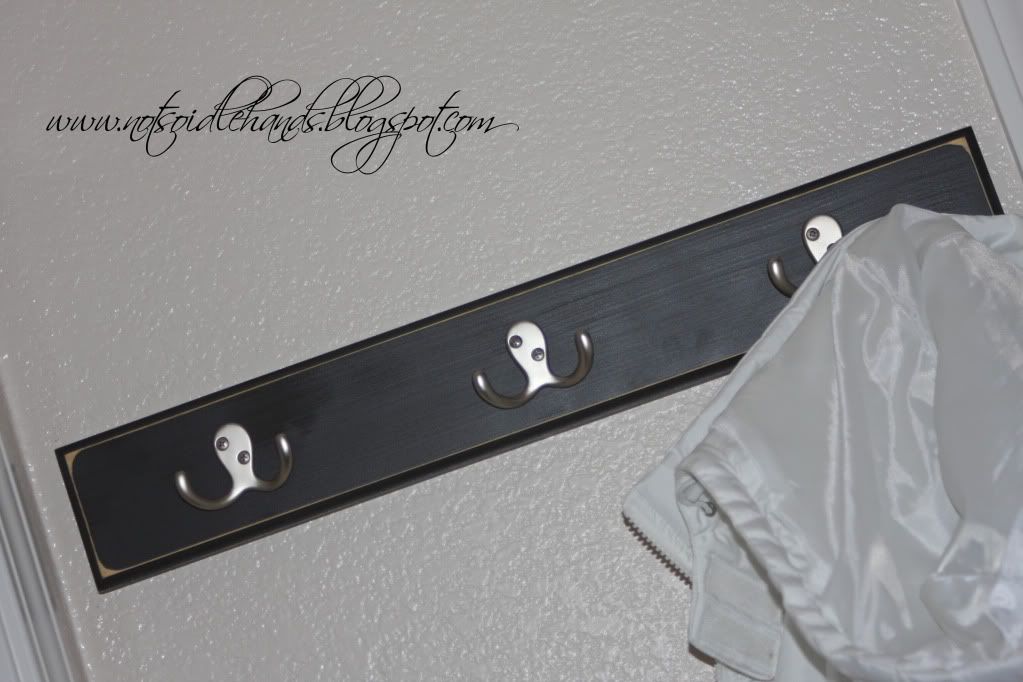 I made one for "big people coats" and one for our "little ones coats" to make it easy for them to put theirs away (just one LESS thing I have to do in the winter months).
Have fun!