Happy Friday!!! (uuhhhh……Saturday :}
I was too busy yesterday and most of today enjoying some fun migraines (and 3 sweet, needy kiddos).
SO…….
A treat for you guys on this fine weekend.
MORE cute accessories from my kids clothes (and even something for me this time :)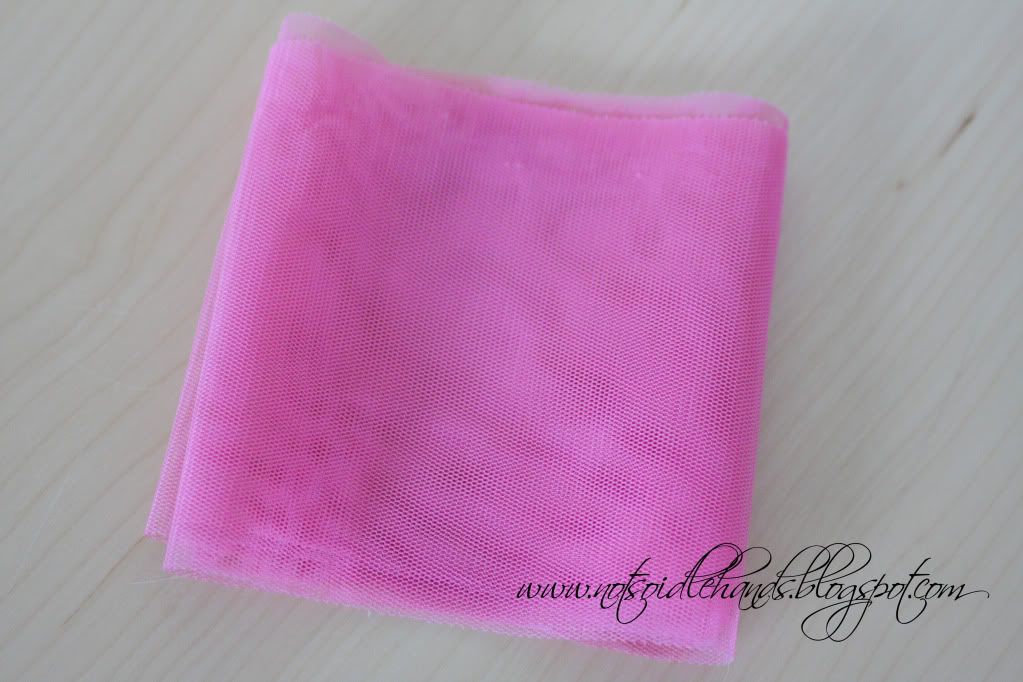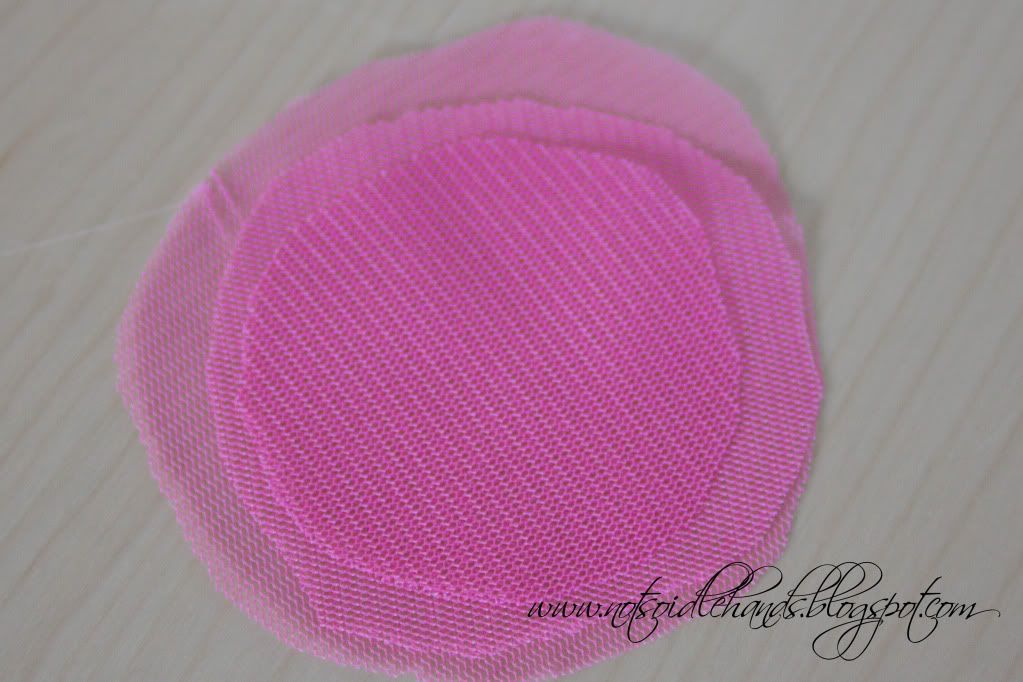 To make the cute hair clips flowers, just take that tulle and cut some different sized circles.
Using your handy lighter (or, to make things easier light a tealight and use that) to singe the edges of each circle. This will make them curl up nicely. I've seen the singed edge flowers all over blogland, but not yet using tulle (using satin~y polyester fabric, like
here
)
This tulle is made from polyester (it's the kind of tulle that's softer and flowy) and that's what makes the edges melt nicely.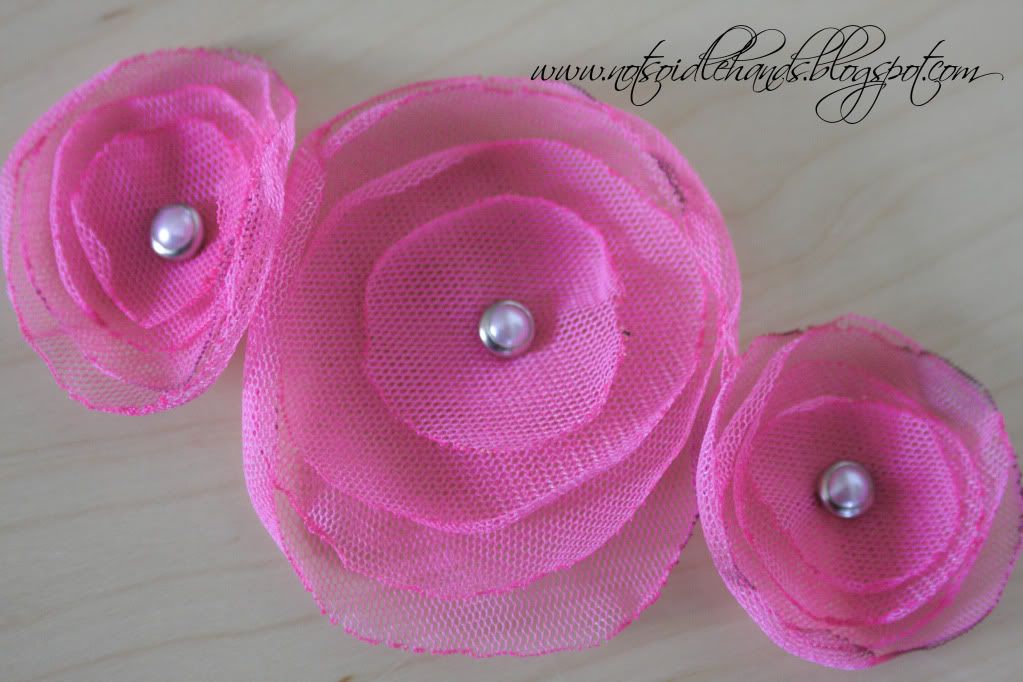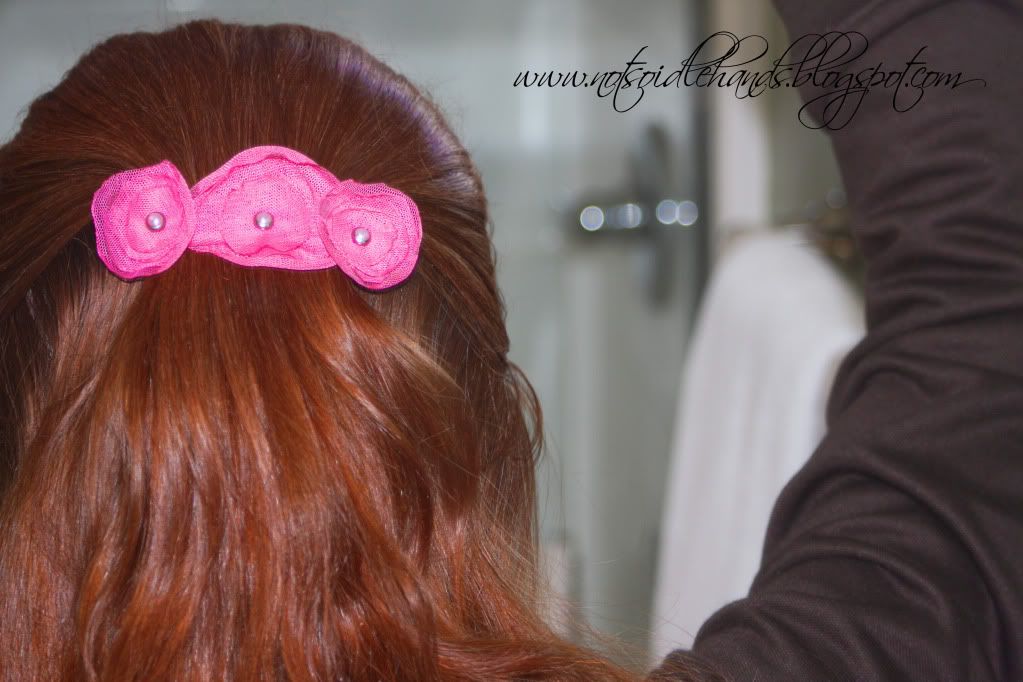 Doesn't the back of my hair look SO CUTE?!?!?!
BTW…..it was very hard to take the picture over-my-shoulder-in-the-bathroom-mirror :)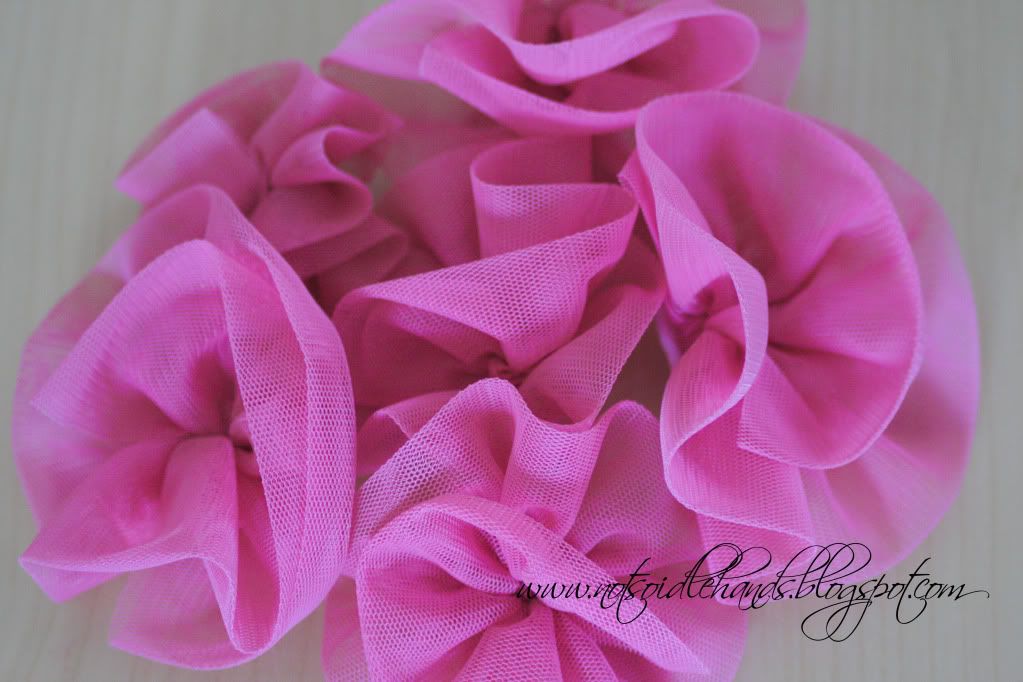 For the rosettes, my friend
Katie
told me how she made hers, except she used wired ribbon and no sewing (way easier :)
For mine, I took strips of tulle 15″ x 3-4″ and folded them in half.
Sew a straight running stitch down the open side (don't backstitch).
Then, just pull one of threads to ruffle it right up nicely.
Make a few knots and make sure it's tight and then fluff it up and twist it till you like the rosette.
I attached a small piece of felt to the back with hot glue and attached a pinback to each one.
That way I can glam up any cute shirt and not worry about ruining these flowers in the wash.
AND to make sure I used EVERYTHING (like he does with the buffalo in Dances With Wolves :)……
I cut the waistband right off the skirt and it makes a perfect headband with NO SEWING!!!! I like that :)
So…..
….Have fun….
……cutting up your little ones' clothes :)
Don't forget to visit my fun, awesome sponsors over on my sidebar….
Like Firefly Tutus!!
She wanted me to let you all know that she just started making pettiskirts and they are stocked and ready for your sweet little girls to dance around in!!!
Plus, enter the code "notsoidle20″ and get……yup! you guessed it!! 20% off your order :)