Howdy all!
Can you believe i've been doing this for a
WHOLE
year!!??
(actually 2 days ago was a year, but I wanted to wait for this cool giveaway)
Time has just flown by…..and I've had fun the whole way and met
TONS
of new friends!!
And I LOVE all my peeps (yes, that means YOU)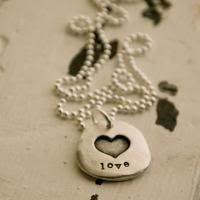 Anyhoo, Lisa Leonard of Lisa Leonard Designs is offering one of my LUCKY readers to win one of her AWSOME necklaces!!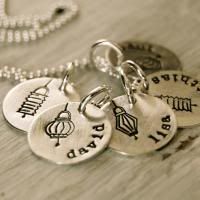 She has the coolest stuff…..and I, myself have been hinting to hubby for awhile that I want something from her shop (I'm sure you all know how LONG it takes hubby's to get our hints :)
Their handmade jewelry is meaningful, unique and perfect for everyday…….even with jeans! Each piece is hand-cut, hammered, antiqued and polished sterling silver.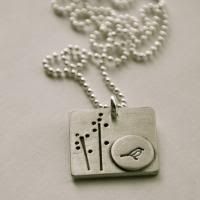 They've even been featured in many major magazines and blogs and some cool celebrities have been seen wearing their beautiful jewelry!!!
Well, she's letting the winner PICK between their "From Up Here" necklace or……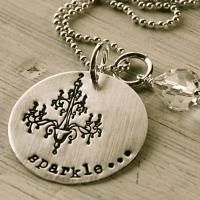 All you have to do to enter is:
1. Visit her
site
and tell me what your favorite is
2. Follow Lisa on Twitter (twitter.com/lisaleonard)
3. (Be)come my follower
4. Blog about this giveaway on your blog
5. Tell me a funny joke or story (I need to laugh today)
AND
6. Send me a present for my blogaversary (hahahaha!)
The contest will go through next Wed. night and I will announce the winner on Thurs. or Fri.
And don't foget some nice jewelry would be
GREAT
for Mother's Day (
hint, hint, hubby
)
Good luck and
Have fun!!