Happy Friday…..hope everyone had a great day!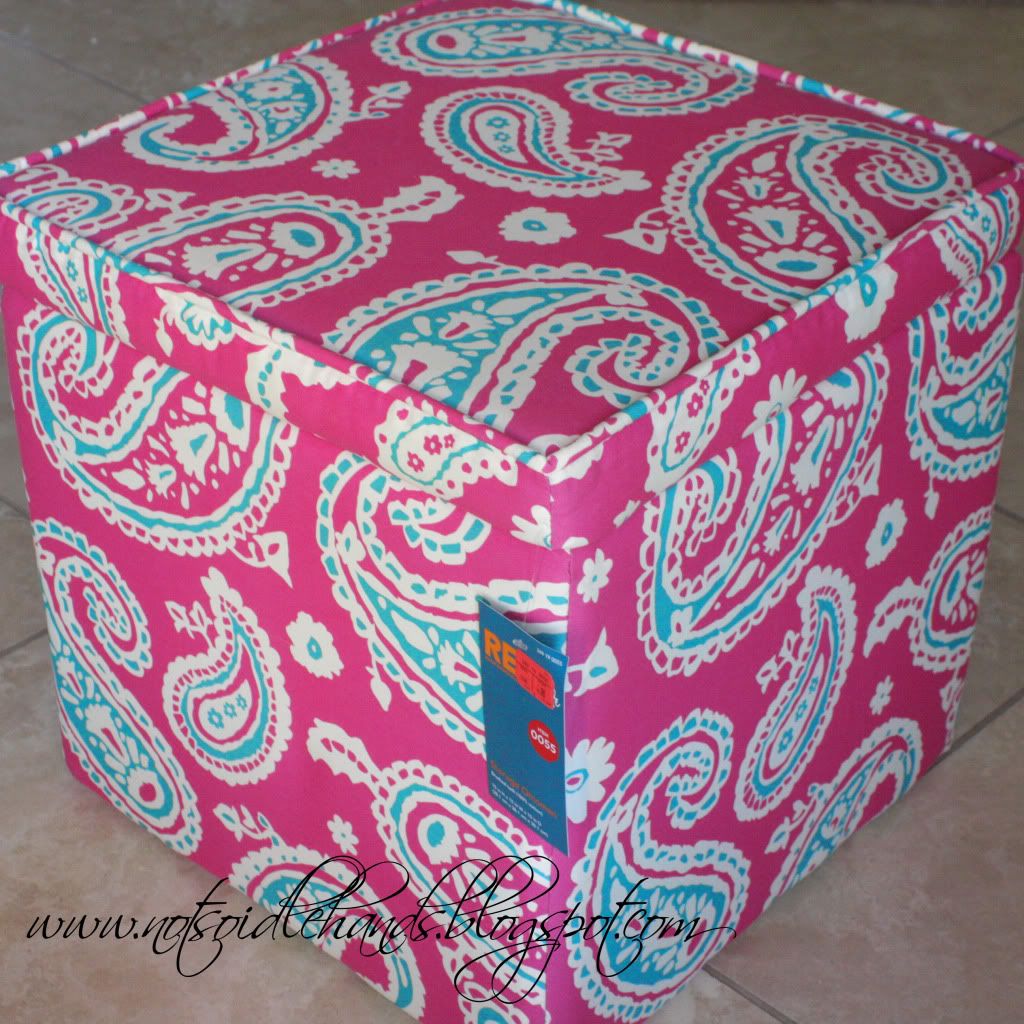 Today I wanted to show the quick and easy way I re-covered this awful very brightly colored ottoman I got at Target for the super clearance price of ONLY $5 bucks!!!
I've had it for awhile and have been wanting to do something useful with it.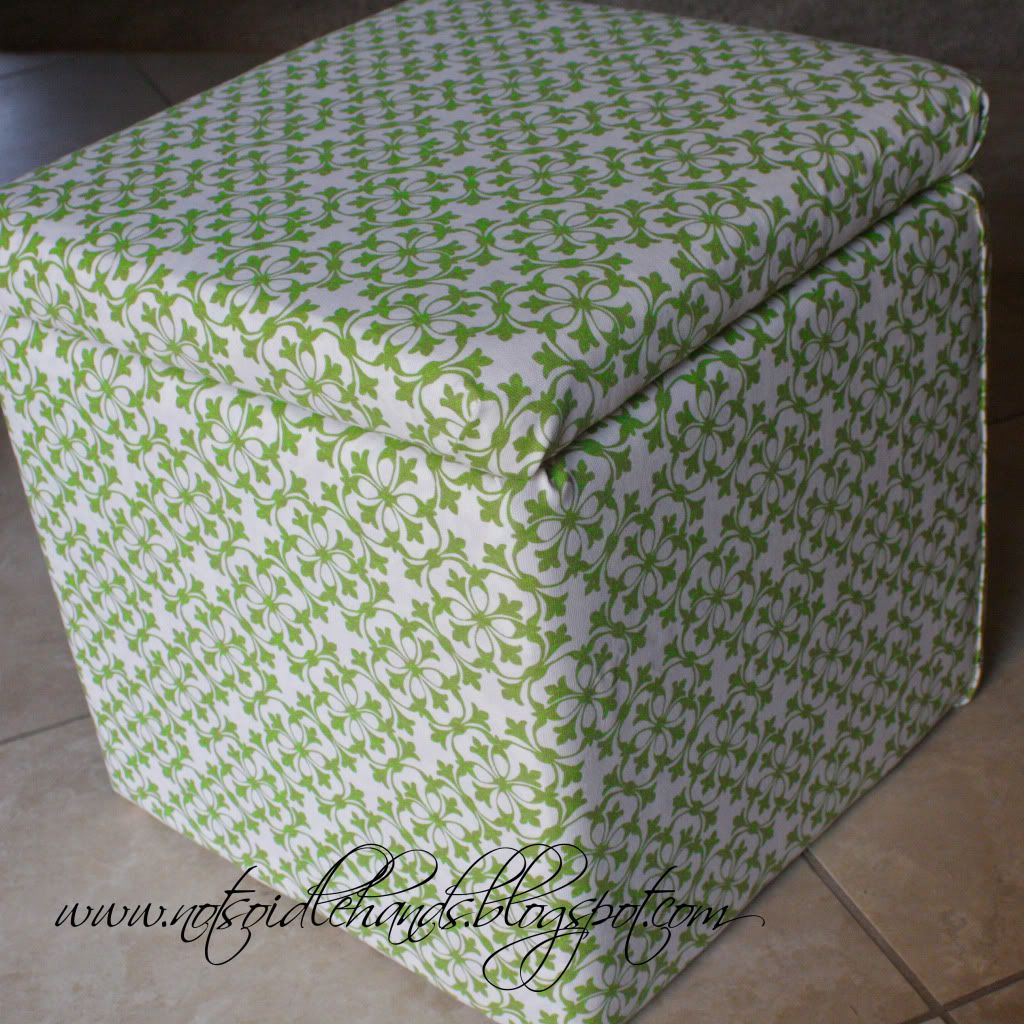 I had a lot of fabric left over from
this
project and I still
LOVE
it,…….so I used it :)
I liked this ottoman because it's hollow inside and I can hide store some of our junk in it……maybe toys in the front room, not sure yet.
Anyhoo, I cut the fabric to size (leaving enough room to fold the edges over when glue-ing or stapling).
Then I wrapped it around and hot-glued up the side.Then, I got hubby's handy staple gun and folded the fabric over (so no raw edges show) and stapled everything in place. Don't forget to do the lid too!
The glue-ing took a bit longer since I was afraid I would burn myself again :(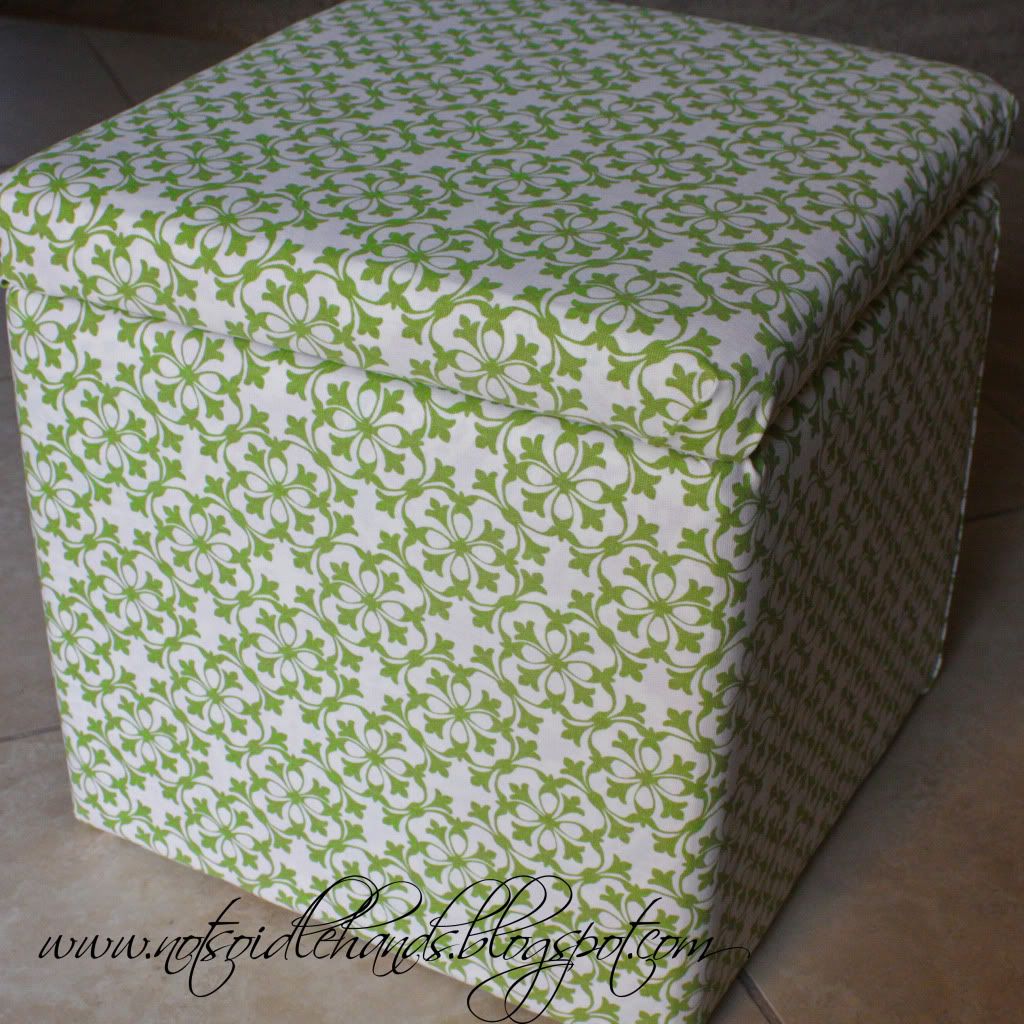 Ta-Da!
(not my best work…….but it turned out great for what I wanted to use it for)
Quick and easy (and cheap) makeover and a great addition to our family room.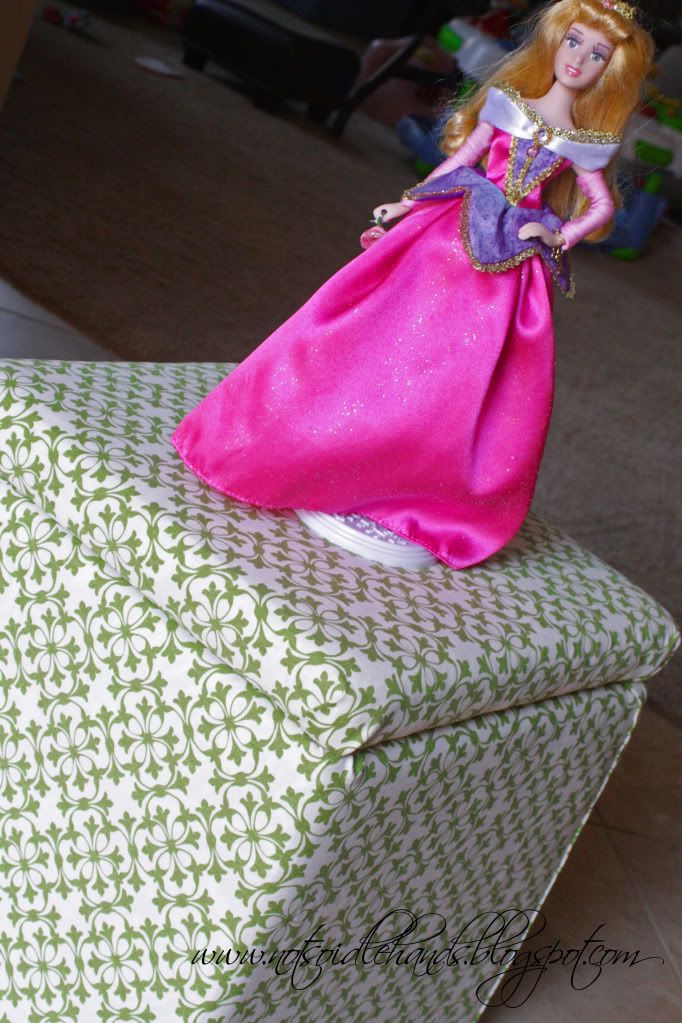 And a perfect place for Sleeping Beauty to sit and watch over her subjects  :)
Have fun!