Hey, remember 
this
post a few days ago…..well, a few of you asked about a tute on how to re-size your photos to make this cute pendant. (see, I really do listen to you guys :)
You'll be happy to know that it's SUPER easy-peasy!!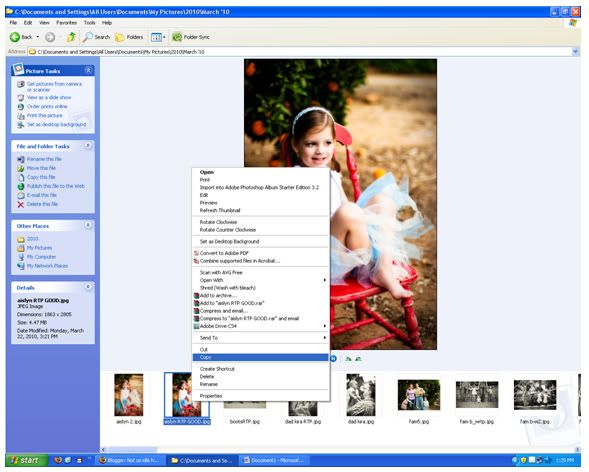 Just go to where your picture is on your computer. Then, right-click on the picture (the thumbnail one) and click on "copy".
Now, open up your Word or Publisher Document and right-click again and choose "paste". And your photo will appear (magically) on the screen.
(what Word looks like)
Now, right-click the pic again and choose either "size" or "format picture", it may be different in different programs. In the version of Word that we have (2007), I click on "size"…….
(what Publisher looks like)
In Publisher (2007), I click "format picture" and then choose "size"
Ta-Da! Then you have your RE-SIZED picture!!
(Don't forget to visit Jen Gagliardi to have her take awesome pics like these of your fam!!)
If you want to do multiple photos, just do the same thing, but hold down the "control" key while clicking on the pics you want so you can select multiple pics. Then, of course, click on "copy" to copy them all to your clipboard.
Then, right-click "paste" again and they will all appear on screen. Now just re-size them like before.
Now, save it as a file and you can upload it to the Staples (or any other site that does this) website for them to (laser) print it on 28 Lb. white paper……because…….
 regular photos don't do well, since the paper is pretty much non-breathable and never lets the glue dry onto the glass tile.
Hope this helps….
Have fun!
p.s. Don't foget to upload your pics of your projects (can be anything!)  here, so I can feature you!!!!