Happy Friday!!!
Today is special because it was the LAST day of kindergarten for my baby girl!!!
I think I need to cry now……my baby is growing up so fast and she's gonna be a first grader!! Holy cow!!
When she was a baby, I could NEVER imagine her as a first grader……or a kindergartner :(
Ok, so enough blubbering and on to my Freecycle craft for today.
I found a B-eautiful frame at my local thrift store and grabbed it right up!!
It was perfect for a gift I wanted to make for some friends of mine who got sealed together last Sat!!!!!
I started out with this……gorgeous right?
So I took it apart and spray-painted the frame black and then distressed it.
I made sure to cut the vinyl out backwards, so I could apply it to the backside of the glass.
And then I put the name on first and after the writing. I wanted to personalize it so it would be a special reminder of that special day.
Finally, I glued the glass back into the frame with E6000, so it would stay without a back.
Ta-da!
Congrats you guys!!


Also, I wanted to tell you a bit about a new snack I got to try recently…….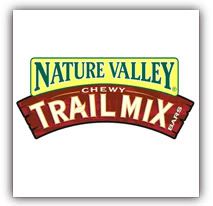 I was sent a pack of these yummy Nature Valley Chewy Trail Mix Bars from General Mills through My Blog Spark and let me tell you, they are GREAT!!


I love the chewy-ness (is that a word?) and all the whole almonds, peanuts, raisins and cranberries!!


These are now available at Sams club and They aren't only yummy, but convenient too, the club sized snacks are individually wrapped and ideal for throwing in your purse or travel bag, just in case your little one's tummy starts to rumble. 


So, I got send a club-sized pack (48) AND a giftcard for $25 to Sams Club……

AND I have one (the snacks and giftcard) to give away to one of you (I pick the winners from my list of followers, so follow me if you want a chance in the future!)


The winner is:


SunShineyRain!!
Be sure to e-mail me with your info so I can get your prize sent to you!!!


Have fun!