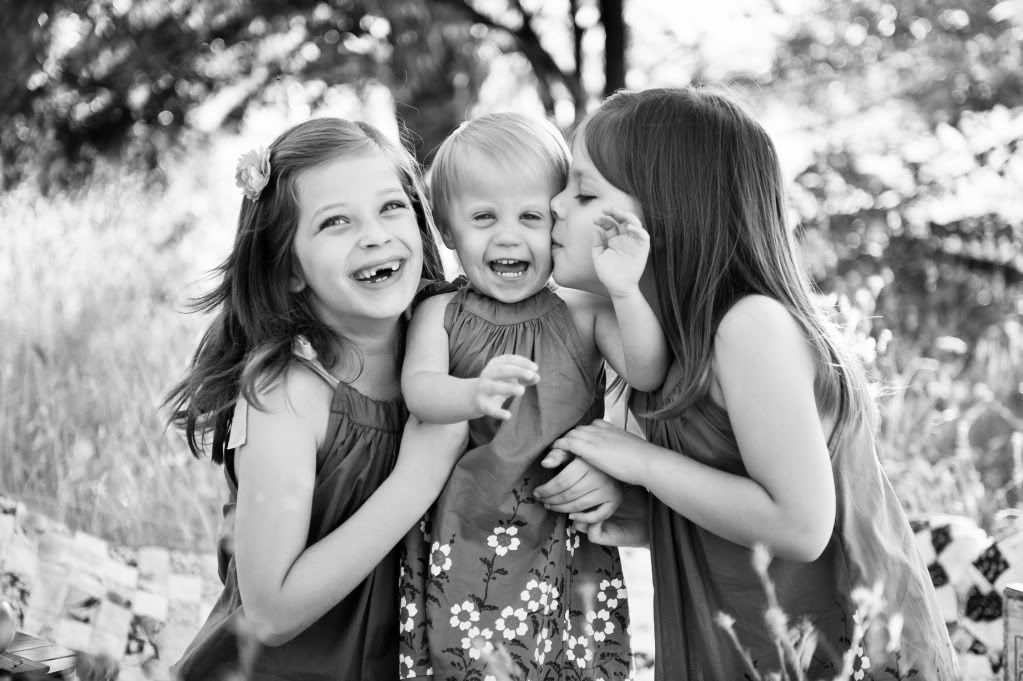 So it's been awhile since I've been writing regularly (soooooooo sorry about that BTW) I figured I would write an update post for
ALL
my awesome readers that have continued to stop by even though I've been kinda laaaaaame. I want to let all you wonderful people know how much that means to me and that some of you have even dropped emails to ask about things around the McDonald casa. Those emails always seemed to land in my inbox on days when I was feeling too overwhelmed & really needed a lift in my spirits. I know I was terrible and didn't always answer, but please, please
KNOW
how much those few sentences meant to me and that someone was thinking about me. I promise I'll make it up to you guys!!
So enough about me……ok, actually maybe a little more about me since this IS an update post after all  :D
Well, we have all been doing well……just super busy over the summer. It always took up so much time to take the kiddos places to keep them active and entertained and keep them from maiming each other whenever they got cabin fever and had had too much of each other. It gets pretty HOT 'round these parts in the summer (or this week too!!) and we need to visit the pool often or find alternate sources of indoor fun.
My migraines also got worse there for awhile and I just wanted to focus all my non-agonizing time with my sweet little girlies (no, really……look how sweet & cute they all are…..mostly while they are alseep). I am learning to manage the migraines better and treat them faster, so that's good.
We have also been working really hard with Kira everyday to try and catch her up with speech (she's very behind and we were starting to worry). But, we just found out that she is having hearing problems due to fluid buildup in her ears…..which we were starting to suspect. So, they'll drain them to see if it's a chronic problem and then check for any other issues. Even though this is not necessarily a good thing….we are relieved to know that this should help her speech immensely.
Other than that……Madison just turned 7 (gasp!) and is now a big 2nd grader. She is at a larger school campus and was worried about that all summer. Sissy #2, Aislyn, is still 5 & now enjoys her mornings in Kindergarten and LOVES it!! Although I suspect she still gets lost in "Aislyn-Land" sometimes. Kira will be 3 soon and is still small in stature, but makes sure her presence is known throughout the house. She is making huge strides in development, but just needs more help with speech (as I said earlier).
Anyhoo, since the older 2 kiddos are off to school these days and I have more time in the day to spend with Kira and to keep up a little better with my blogging…..after all, I have many months worth of crafty things to show you all! I also want to open up my Etsy store again soon……so stay tuned!!
BTW, don't you all just adore this year's family pics!!! And yes, you guessed it…… these were all taken by the very lovely & talented Jen Gagliardi, thanks SO much again Jen!!!
Have fun!!