I LOVE our front porch! It's big enough to sit out on and watch the kiddos ride bikes around, but not too big that it takes over the front of the house. The only problem was, there was no place to actually sit (to watch kiddos or otherwise).
So, I set out to find the perfect front porch bench. I went to every store I could think of…..several times. But, none of them were "the one." Or, they were but waaaaaay outta my budget.
Well, I wasn't to be deterred. I would do what I always do in these cases.
Make.it.myself.
Thank goodness for Ana White! I've drooled over her blog many a time before, but this time I was on a mission. And lo and behold (queue angels singing), I found "the ONE!"
It's called the Providence Bench and even has a matching table……if you are so inclined.
It only took a few days to cut, assemble, and paint With lots of "help" from the girls. The painting actually took the longest to finish.
You can go to her site and get the complete plans and step-by-step instructions…..but here's the short version.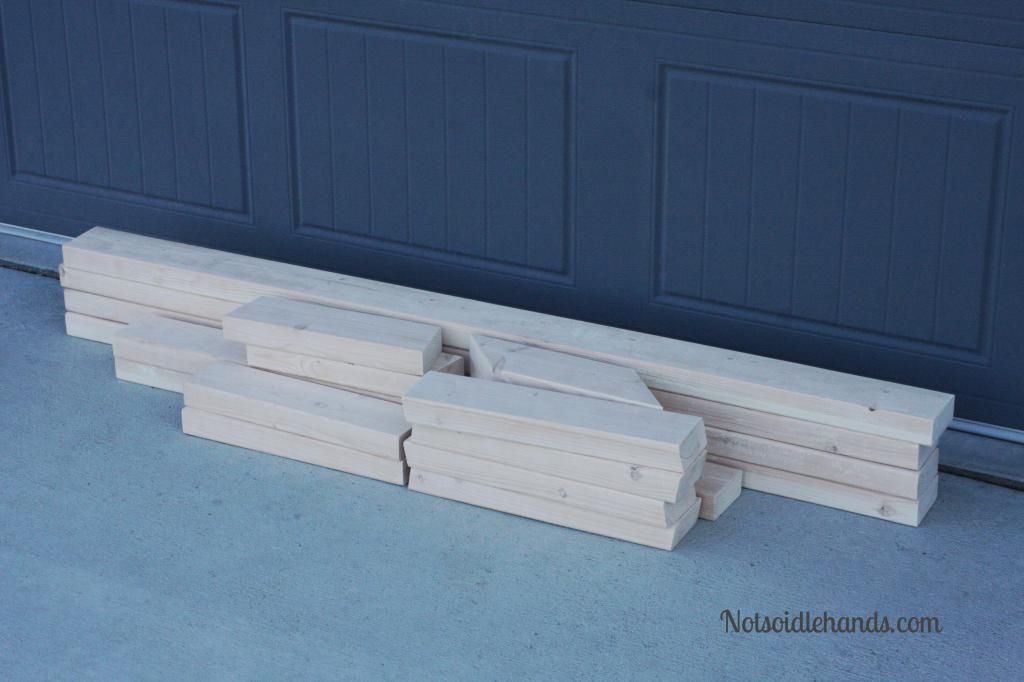 Cut all the pieces to the right size – I love how this only uses 2x4s!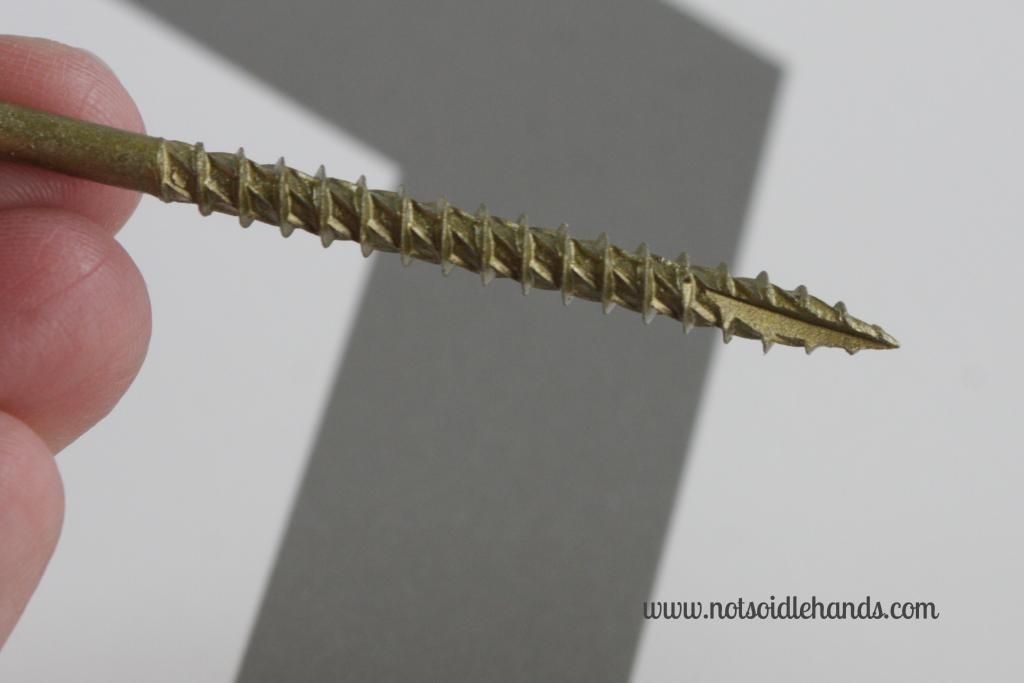 I used these self-tapping screws to put it together. They "help" screw themselves in, so you don't have to drill pilot holes each time. And no need for a Kreg Jig. See what the tips look like? That's what helps them "help" drill.
I sprayed a coat of primer, then painted on a thick coat of white paint that was leftover from the exterior trim of our house.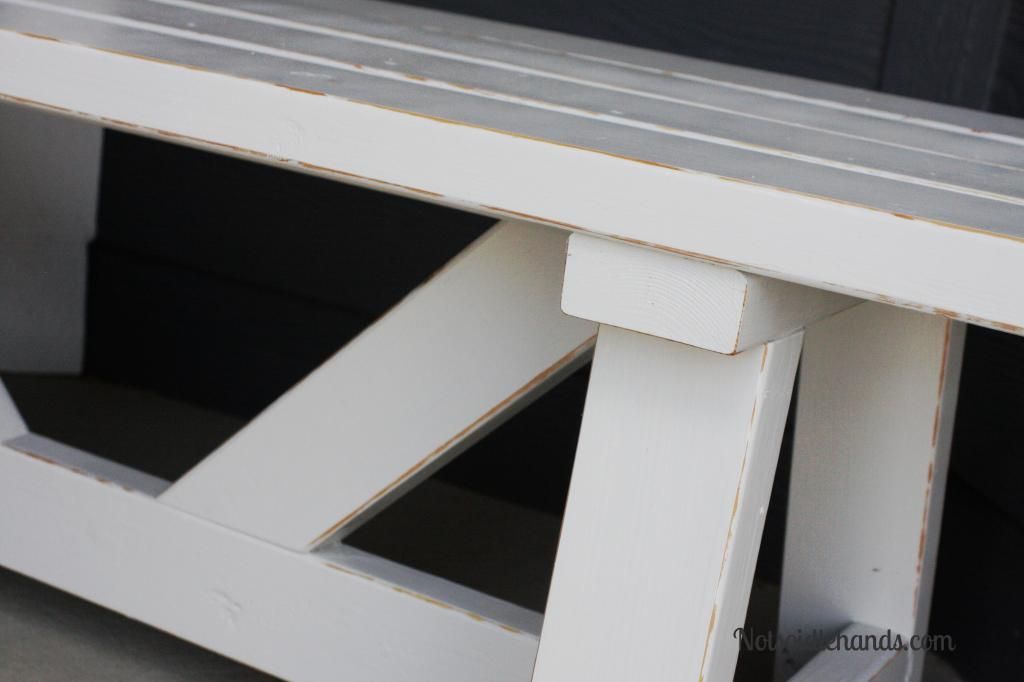 I distressed it a bit and then sprayed on a clear protective coat.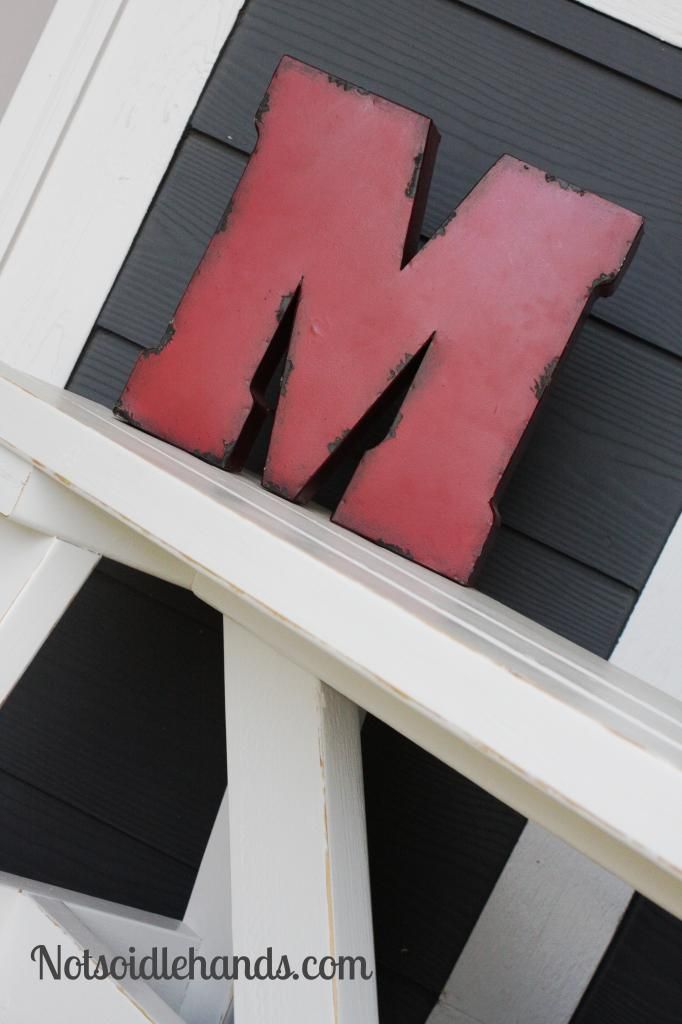 I even found a sweet letter "M" to dress it up a bit (M stands for McDonald….in case you were wondering :)
Now it's your turn….have fun and thanks for stopping by!