I love sweet, crunchy apples and Fall is such a fun time to get out as a family and go apple-picking. I also love taking slices on the go and sending them in my kids' lunches.
The only problem was when they turned brown, the kids didn't want to eat them. And putting pure lemon juice on them made them too sour and they would STILL turn a little brown (and the kids still didn't want to eat them….and I didn't either).
So I want to share a great secret that we've been using for a long time that will keep those puppies from turning brown and is super easy!
Pick out your pretty apples….we like Gala around here.
Slice them up real nice.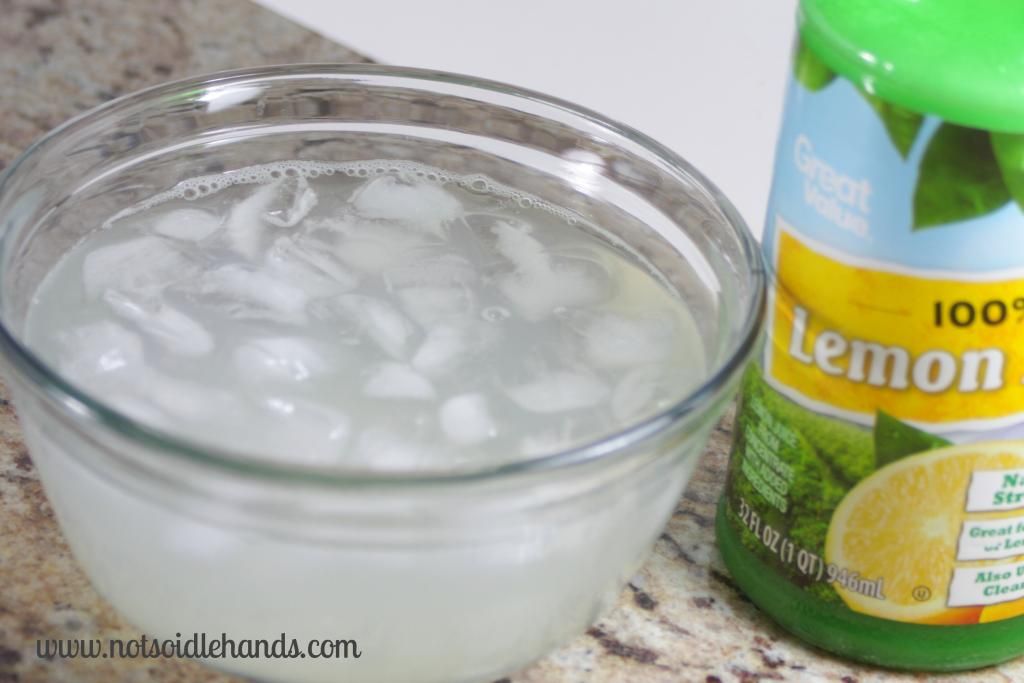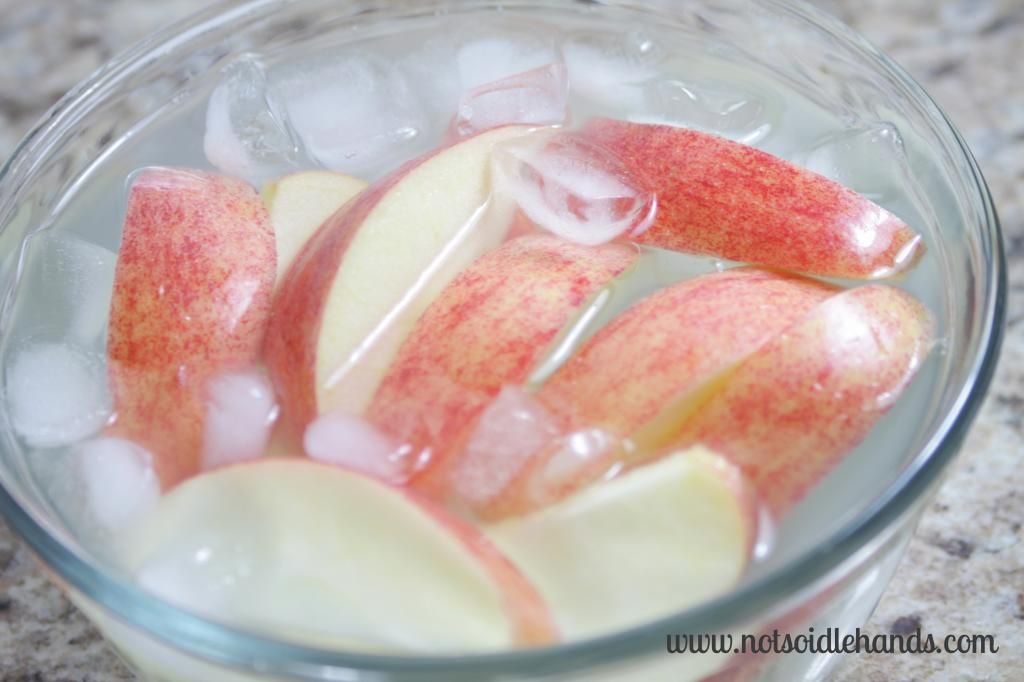 Then dunk the slices right away in a bowl of ice water and about 2 tablespoons of lemon juice.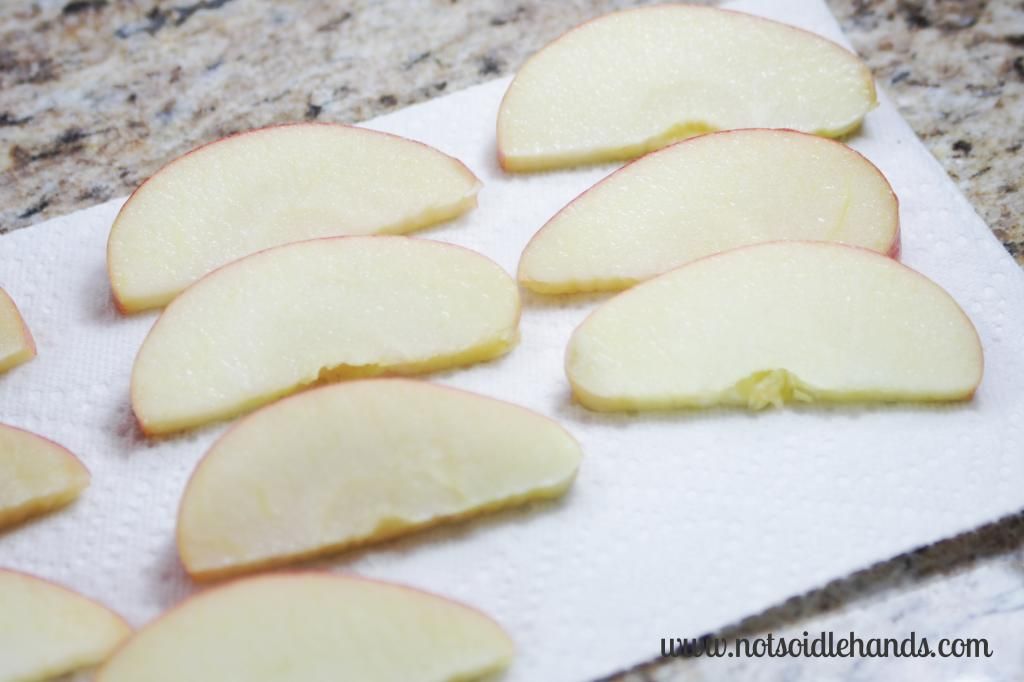 Stir them around in the water for 1-2 mins and then lay them out on a paper towel so they can dry a little.
Then, pack 'em up and send 'em off to school with the kiddos.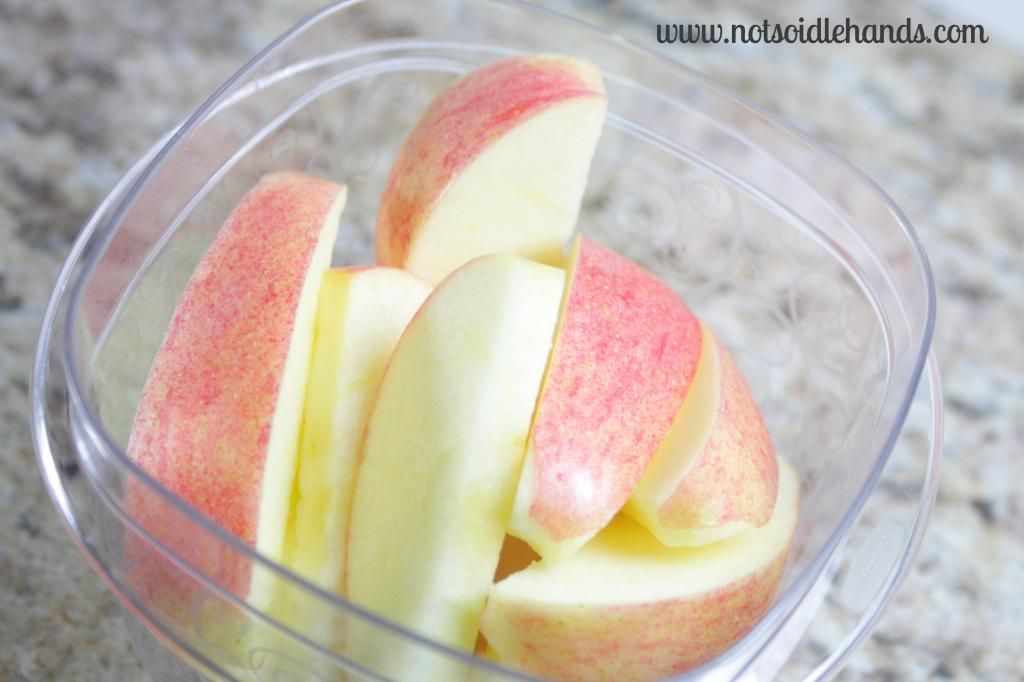 This works like a charm and the little ones get a healthy snack that they are sure to eat every time. I've stored these in the fridge for a few days without them turning brown and maybe even up to a week (they don't last that long here, so we've never been able to see if they last that long).
Now, run right out and grab some crunchy, sweet apples to munch on yourselves!
Have fun!